Nigeria Too Poor To Attend World Cup – Sports Minister Dalung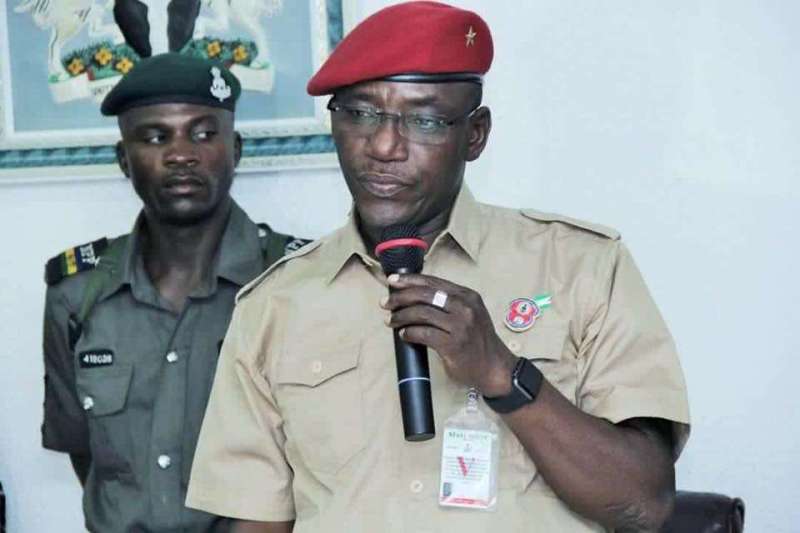 Nigeria too hungry to attend World Cup" – Sports Minister Dalung
Minister of Sport and Youth Development, Solomon Dalung yesterday made a shocking remark about Nigeria's participation in the 2018 FIFA World Cup.
Dalung stunned everyone in his interview with the Voice of America when he said that Nigeria is too poor to participate in the World Cup.
He was quoted as saying  the nation was too poor to waste money on the World Cup and that Nigeria would never win.
The sports minister also made several damning allegations against the world football governing body, FIFA.
Dalung cited bribery, favouritism and corruption within FIFA as reasons why he opposed Nigeria participating in the tournament.
Sports Minister Dalung told VOA:
"That competition stinks of corruption; that Nigeria is too poor to waste money on it and that Nigeria would never win the trophy.

"The cup that we can win is the African Cup of Nations.

"There is nothing again that will take us to another man's balcony in the name of the World Cup.

"We already have the Commonwealth Games and the Olympics. For these, we can attend such meets.

"But I am opposed to the World Cup. We don't agree to it. Conspiracy in the World Cup is too much."
Dalung further alleged that the new FIFA President Gianni Infantino is "rubbing honey on our lips".
He said:
"There is the issue of bribery and favoritism. There is also the issue of corruption before you are even given the hosting rights.

"We are here suffering from hunger and we don't have money for such things.

"That is why, even if we try many times, once it gets into the politics of the game, we can never win.

"That was why this year, we had to tackle him (FIFA President) and we said, 'you , Infantino, if you win this election, you have to give us a position.

"If not, we shall not agree.' And you see , by the grace of God, he even picked an African as his Secretary-General.

"That means he has started taking honey and rubbing on our lips.

That means that one day, we shall get to really lick the honey."
Dalung's comments show his complete lack of knowledge on sports issues and have elicited several backlash and outrage on social media calling for his immediate removal.
---
---
© 2023 Naija News, a division of Polance Media Inc.