Nigeria At 63: 'APC Has Returned Nigeria To A State Of Bondage' – PDP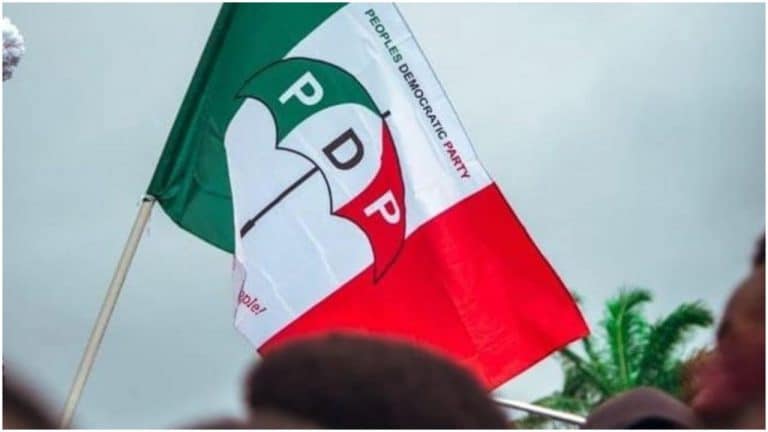 The Peoples Democratic Party (PDP) on Sunday claimed that the ruling All Progressives Congress (APC) has reversed all the gains made by the country's founding fathers.
The opposition party further stated that Nigeria has been returned to a state of bondage by the ruling party.
PDP made this claim in a statement released through its spokesperson, Debo Ologunagba on Sunday.
According to PDP, Nigeria's 63rd independence anniversary serves as a wake-up call to all Nigerians to stand in defence of democracy and the rule of law.
The party said, "The PDP notes with pain that the APC has reversed all the gains made by our founding fathers as well as the immeasurable achievements recorded by the PDP in its 16 years in government; a period widely acknowledged as Nigeria's Golden Years.
"The independence of any nation and its sovereignty is embedded in the right, liberty and freedom of citizens, especially to participate in governance through free, fair and credible electoral process under a transparent and responsible government that is answerable to the people with utmost respect for the Rule of Law and Constitutionally guaranteed rights of citizens.
Story continues below advertisement
"Painfully, the APC administrations has practically returned our nation to a state of bondage; a nation ruled by circles of cabals where citizens are treated with utter disdain like conquered people; where the government has no value for the lives and welfare of citizens; where dissenting voices are treated like enemies of the state and where primitive dictatorship, violation of human rights and electoral malpractices are elevated as state policies."
---
---
© 2023 Naija News, a division of Polance Media Inc.