Obaseki Speaks On Process Of Choosing Successor Ahead Of Gubernatorial Election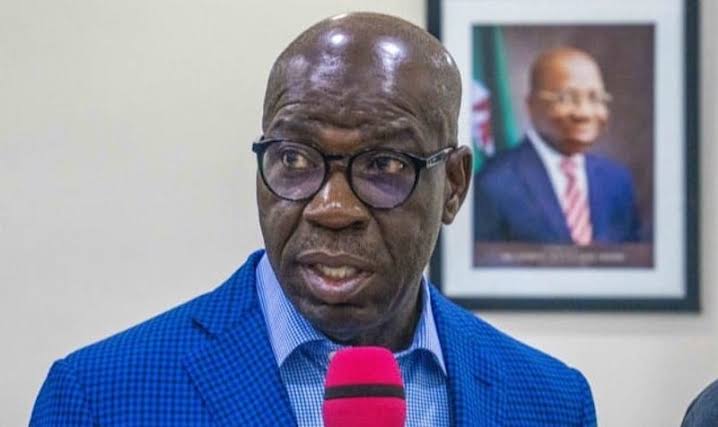 The Edo State Governor, Godwin Obaseki, has said the process of choosing his successor ahead of the 2024 gubernatorial election must reflect fairness, equity, and a sense of inclusion.
Naija News reports that the Independent National Electoral Commission (INEC) said the Edo governorship election will be held on September 21, 2024.
Speaking with journalists on Friday, Obaseki said his administration will finish strong and complete all election campaign promises.
The governor said the goal is to keep Edo as one, and it is not his place to determine, appoint or anoint his successor.
He said, "But all I know is that in the process of seeking my successor, there must be fairness, equity, and a sense of inclusion because our goal is to keep Edo as one.
"For me, that is the only issue I understood that may be a problem, and that should not stop us. The important thing for us as an administration is for us to finish strong and try to complete everything we told Edo people we would do for them during our campaign."
On his relationship with the State Deputy Governor, Philip Shaibu, Obaseki said he never had anything personal against him.
Story continues below advertisement
He said, "I have nothing personal against the Deputy Governor and never had. For me, the issues are very straightforward."
---
---
© 2023 Naija News, a division of Polance Media Inc.