Why I Accepted Appointment From President Tinubu – Baba-Ahmed Opens Up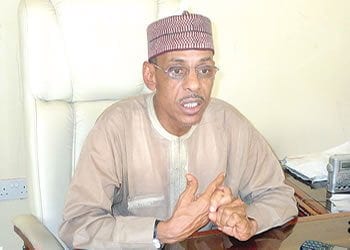 The spokesperson for the Northern Elders Forum (NEF), Hakeem Baba-Ahmed who was recently appointed as the political adviser to Vice President Kashim Shettima by President Bola Tinubu has opened up on why he accepted the appointment.
Naija News reports that following the appointment, there have been mixed reactions trailing the news due to the open relationship between Baba-Ahmed and the Labour Party in which his younger brother, Yusuf Datti Baba-Ahmed was the vice presidential candidate in the 2023 elections.
However, in a column article published by the Vanguard on Wednesday, Baba-Ahmed said it is a sign of irresponsibility to have an opportunity to contribute to national development and not take it. According to him, the appointment is a call to national service and is non-partisan.
Speaking further, he said there is no room for fence-sitters in Nigeria and all his life has been about service to God, the community, and the country, and the current appointment is no different.
The NEF spokesperson pointed out that despite the many views regarding the appointment, the final decision on accepting the appointment was up to him.
In his words, the nation needs all hands on deck and his kind of politics has also never been about "destroying the whole because my share is smaller."
He said; "There is no room for fence-sitters in Nigeria today, and those who can contribute to turning the country round but refuse are, to use a polite word, irresponsible. You do not refuse to help put out a fire in the village because you did not start it, it advised. The North, and all sections of the country, need to be where the real work of stopping the dangerous decline is being done. The present calls for a national effort, and partisan and sectional resistance to taking a stand for the fight to retrieve the nation and make it work better will have no value.
"A lot more was offered to me as advise, including the advise of the Northern Elders Forum and key people in other northern groups. In the end, the decision was always going to be mine. It turned out to be less stressful than I thought. My entire life had been about service to God, the community and the country. There has never been a time when the nation needed more hands on deck. My politics has never been the type that supports destroying the whole because my share is smaller. It has, on the contrary, been about insisting on equity and justice, and the belief that these have to be laboured for."
---
---
© 2023 Naija News, a division of Polance Media Inc.