Those Calling For Investigations Into Mohbad's Death Are In Bed With Suspects – Sowore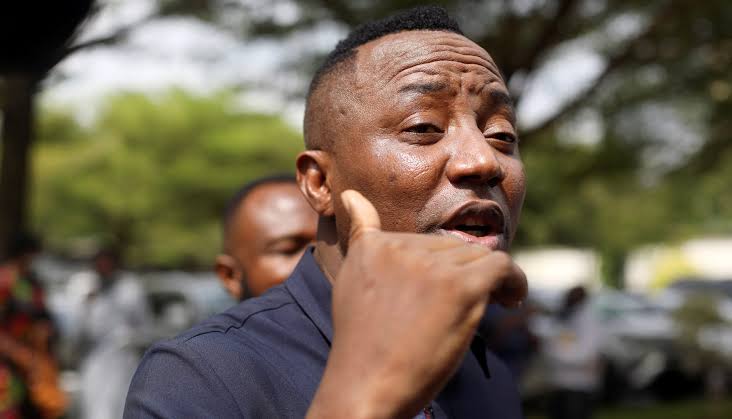 African Action Congress (AAC) presidential candidate in the 2023 election, Omoyele Sowore, has reacted to the order of Lagos State Governor, Babajide Sanwo-Olu, to the Department of State Services (DSS) regarding the death of Nigerian singer, Mohbad.
Naija News earlier reported that in a statement on Tuesday, the State Commissioner for Information, Gbenga Omotosho, said the Government commiserates with Mohbad's family and fans.
Omotosho disclosed that following Governor Babajide Sanwo-Olu's directive, the Police in Lagos State have launched a major investigation into the circumstances surrounding the young star's death.
He pointed out that a 19-man police panel has been asked to unravel the mystery of the musician's death.
He stated that the Government also appeals to the investigating team to guarantee the confidentiality and protection of all witnesses who may come forward with vital information or indicative evidence to assist the process.
Reacting to this, Sowore, in a post via his X handle, alleged that those calling for an investigation into circumstances surrounding the death of Mohbad are in bed with the likely suspects in the case.
He noted that the tools and personnel for the Nigerian Police investigation have been bastardized and monetized over the years.
According to Sowore, the Police Force often ends up helping to cover up crimes instead of solving them, and it would be surprising to see how DSS or any security agency would uncover the circumstances of Mohbad's death when those involved are linked to people calling for the investigation.
He wrote: "You see, no serious person(s), including those in govt, would take a @PoliceNG "investigation" into any matter with any modicum of seriousness or credibility because, over the years, the tools and personnel for investigations have been so bastardized and monetized that they end up helping to cover up crimes instead of solving them, even at that, it remains to be seen how the DSS or any other security agency would uncover a crime in Nigeria when those calling for investigations are in bed with likely suspects in these matters"