Tradgedy As Gunmen Raze Osun Palace, Kill Admission Seeker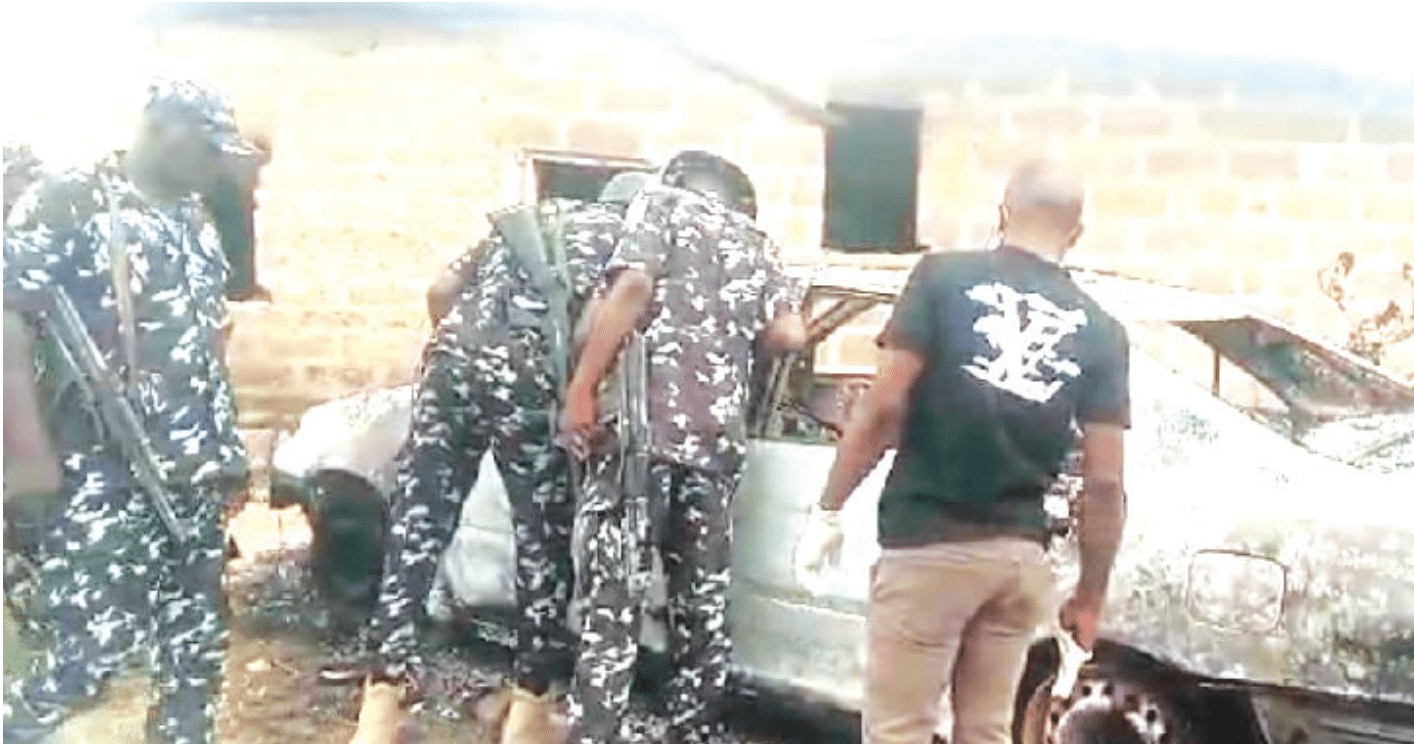 Unknown gunmen numbering about 20 and bearing arms stormed the palace of Olokanla of Okanla community in Irepodun Local Government Area of Osun State on Sunday, killing an admission seeker, Ibrahim Qudus, before setting the building ablaze.
Naija News reports that uncle to the deceased, Jimoh Qadri, in an interview with PUNCH, said the assailants were led by a man identified as Naim, the only one among the attackers who did not cover his face during the incident.
Qadri said the gunmen met his absence at home and proceeded to his father's house, the late Oba Jimoh Adigun, the Olokanla of Okanla, which was used as a palace before his demise.
He said the reason for the attack might not be unconnected with a tussle over land in the areas, adding the assailants killed the young admission seeker and dumped the corpse in the car before setting it ablaze.
He said, "I was not at home, but my wife called me that gunmen numbering about 20 had stormed my house in Okanla area very early on Sunday. She told me they all covered their faces, but one of them bearing Naim did not cover his face and my wife saw him. The attackers were after me and they searched around the house.
"When they could not find me around, they vandalised the building and proceeded to my family house, where my late father, Olokanla of Okanla used as his palace. It was there they saw Qudus, a son to my elder brother, who was living in Ibadan, until he recently returned home to seek university admission, after writing UTME.
"He was killed, and they put his corpse in my car parked within the premises and set the vehicle ablaze. They also set the palace ablaze. The reason behind the attack is not known to me. But it may not be unconnected to the tussle over land in our area. The family is pleading with the security agencies to ensure the perpetrators of this crime are apprehended."
Confirming the incident, the Osun Police Command spokesperson, Yemisi Opalola, said the Commissioner of Police, Kehinde Longe, had visited the crime scene and more operatives had been deployed to the area.
He said, "Someone was burnt with a car around Okanla, the area is between Ifon and Ilobu. We have deployed our men to the area to forestall further breakdown of law and order. The Commissioner of Police has visited the scene."