'Yari, Kalu Have 65 Senators To Battle Akpabio' – Source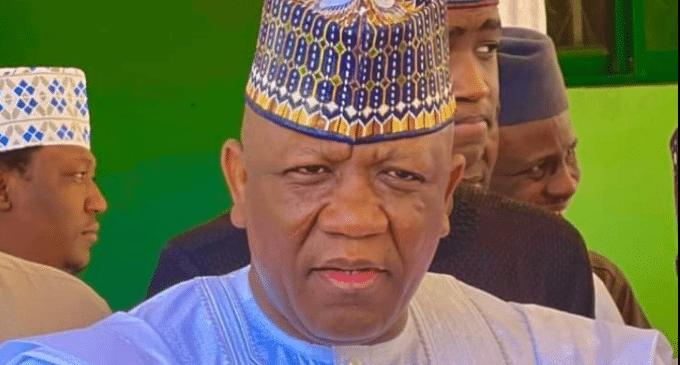 The former governor of Zamfara State, Abdulaziz Yari, and the Chief Whip of the 9th Senate, Orji Uzor Kalu, ahead of the inauguration of the 10th National Assembly have reportedly gained the support of sixty-five lawmakers-elect.
Naija News understands that Yari and Kalu are pushing to emerge as Senate President and Deputy Senate President respectively despite President Bola Tinubu and the All Progressives Congress (APC) support for Godswill Akpabio.
There are indications that Yari and Kalu would not give in to the zoning arrangement of the ruling party and might battle it out till the last day.
Sources that spoke with Daily Trust on the development said the inauguration of the 10th National Assembly will not be an easy sail, insisting that there must be an election to enable the 469 legislators in both chambers to select the best from among the contenders.
One of the sources said, "Yes, the president has spoken but that is not the end of the conversation.
"I want to assure you that Senator–elect Abdulaziz Yari from Zamfara State is very much in the race and Senator Orji Uzo Kalu from Abia State is also very much in the race.
"In fact, they have solidified their alliance; they have been talking over time but they have now coalesced into a single force.
"Yari has 43 senators and Kalu has 22, which gives you 65. They have more than the simple majority to win.
"It has been agreed that Yari will vie for the Senate presidency and Kalu will serve as his deputy. They are for Nigeria; it is about fairness. The North West gave the Tinubu presidency more votes than any other region and considering the number of governors and legislators, the South East is more APC than the South-South."