Troops Eliminate 55 Terrorists, Top Commanders Of ISWAP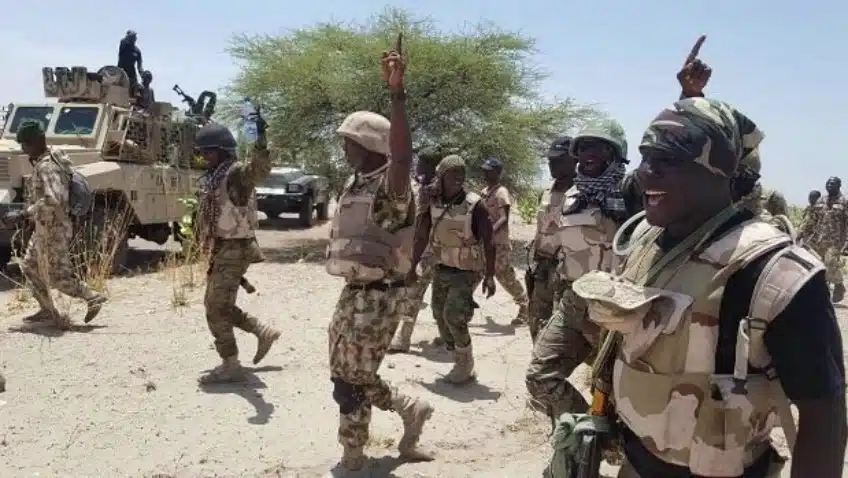 In a major offensive, the Multi-National Joint Task Force (MNJTF) has reportedly eliminated 55 terrorists belonging to the Islamic State of West Africa Province (ISWAP), including several of its top commanders, in Borno State, Nigeria.
This victory was the result of a 22-day operation called HARBIN ZUMA, which ran from May 6 to May 28, 2023.
The operation targeted ISWAP strongholds in the Tumbuns and was coordinated by troops from the MNJTF's Sector 3 and Sector 4.
Among the high-ranking ISWAP members neutralized were Fiya Abouzeid, Qaïd Abou Oumama, and Qaïd Malam Moustapha. The identities of several neutralized religious leaders remain undisclosed.
This successful operation was the result of close cooperation between the Air Task Force and ground forces from both Niger and Nigeria, leading to the identification and significant losses of the enemy.
The operation also resulted in the destruction of 13 vehicles and 13 motorcycles, while five vehicle-borne improvised explosive devices (VBIEDs) were also discovered and destroyed.
Sadly, the Nigerien Sector 4 MNJTF suffered casualties, losing two soldiers and sustaining three minor injuries. No information on casualties from the Nigerian forces was disclosed.
The primary aim of the operation was to neutralize terrorists in their stronghold of Aregé, Nigeria.
Furthermore, the operation strived to maintain pressure on ISWAP, eliminate the presence of armed terrorist groups in the region, cut off all supply routes for the terrorists, and reduce the overall threat in the region.