Keyamo Hails Supreme Court Judge Over Ruling On PDP's Suit Against Shettima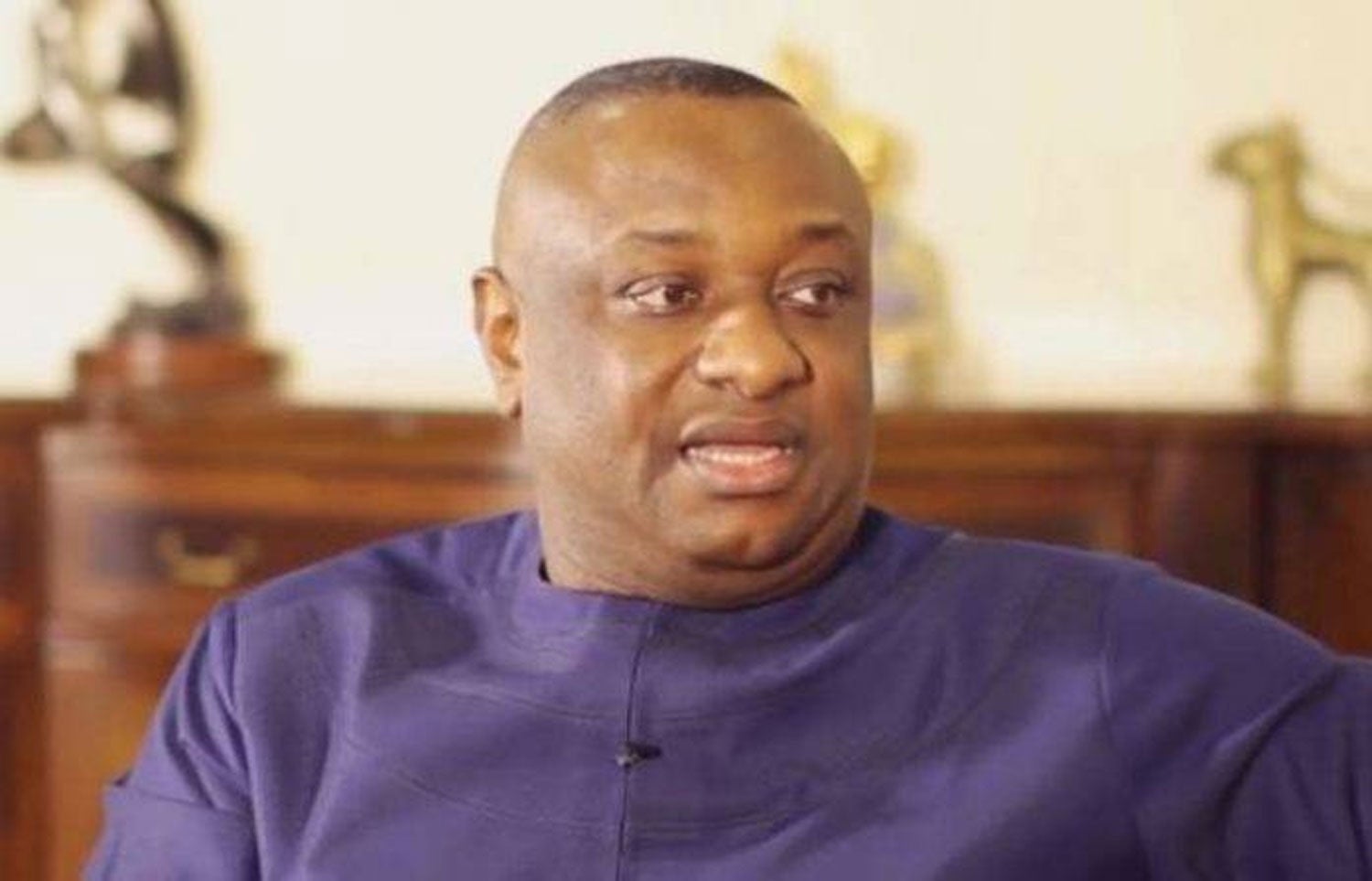 The Minister of State for Employment, Festus Keyamo, has hailed one of the judges of the Supreme Court who dismissed the suit seeking the disqualification of  Kashim Shettima as the Vice-presidential candidate of the All Progressives Congress (APC).
Naija News reported that the Supreme Court, on Friday, dismissed the suit filed by the Peoples Democratic Party (PDP) challenging the alleged double nomination of Shettima.
The PDP had claimed that Shettima's nomination as Tinubu's running mate was in breach of the provisions of Sections 29(1), 33, 35, and 84(1)(2) of the Electoral Act, 2022.
The opposition party argued that Shettima was still the APC's candidate for Borno Central Senatorial District on July 14 when he accepted the nomination for the APC vice-presidential candidate.
However, in its judgment, the five-member panel of the Supreme Court in its sitting ruled that PDP lacked the locus standi to institute the suit, adding that the appeal is frivolous and was bound to fail.
The apex court held that Section 284(14)(c) of the Constitution does not extend to a party poking into the affairs of another party no matter how pained and disgruntled it may be.
It added that the PDP acted as a meddlesome Interloper and a busybody as it is an internal affair of the APC and awarded a sum of two million naira against the party for wasting the court's time.
X-raying the ruling via his Twitter handle on Saturday, Keyamo said Justice Amina Augie dissected the issue of double nomination and distinguished the case of Nwosu V APC.
The minister, who shared a screenshot of the judgement, said the judge also pointed out that former Vice President Atiku Abubakar was a beneficiary of what he now calls 'double nomination'.
He wrote: "See how the very respected, very cerebral and very erudite Justice Amina Augie dissected the issue of 'double nomination' and distinguished the case of Nwosu V APC. His Lordship (there's no lady at the Bar) also pointed out that ATIKU Abubakar himself was a beneficiary of what he now calls 'double nomination'. The nail on that coffin is so profound."
See how the very respected, very cerebral and very erudite Justice Amina Augie dissected the issue of 'double nomination' and distinguished the case of Nwosu V APC. His Lordship (there's no lady at the Bar) also pointed out that ATIKU Abubakar himself was a beneficiary of what he… pic.twitter.com/YLZjOPnKd1

— Festus Keyamo, SAN (@fkeyamo) May 27, 2023