Mixed Reactions As Police Handcuff Seun Kuti After Assaulting Officer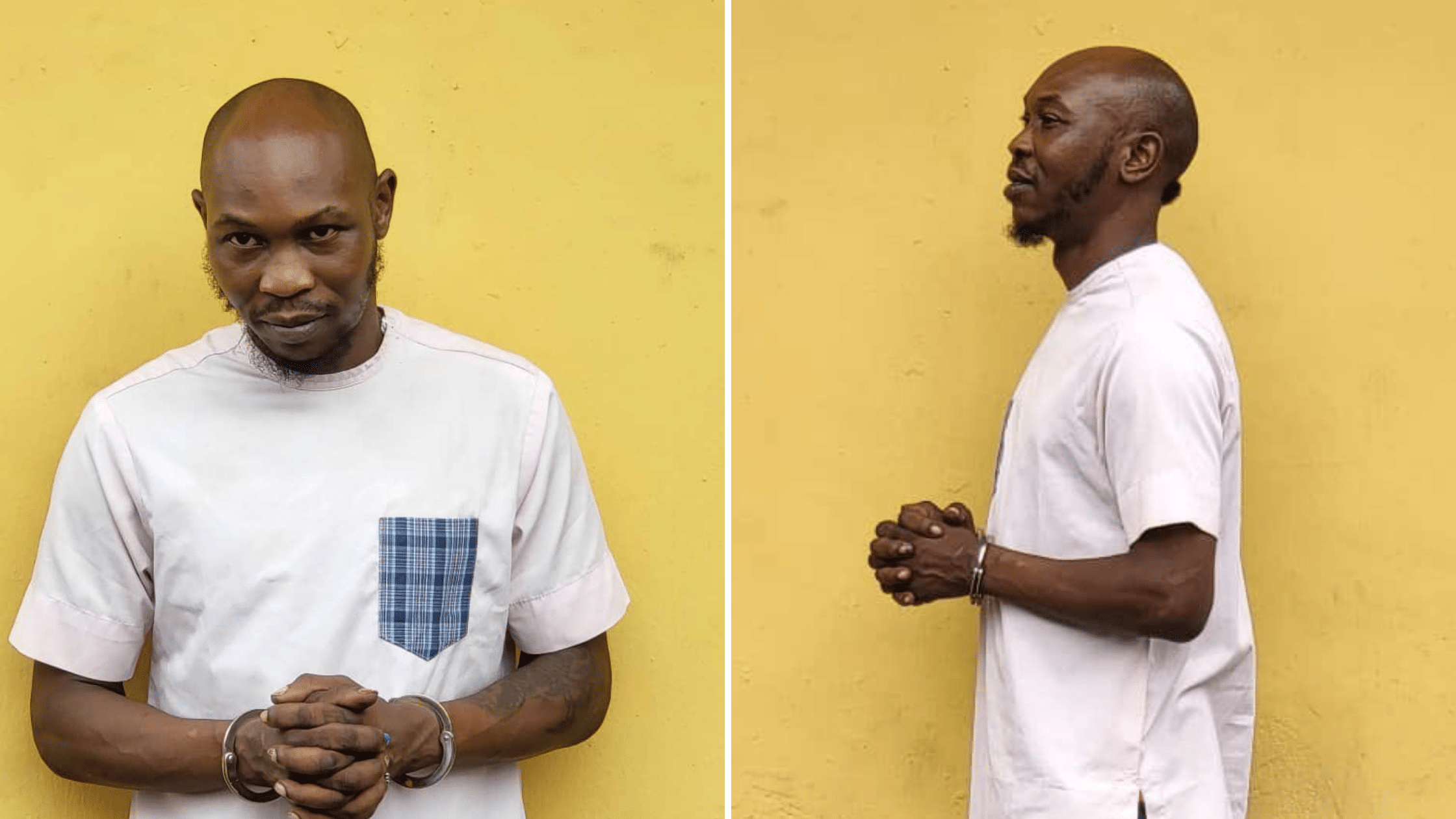 Nigerians have taken to social media to react after Lagos Police Command arrested and handcuffed Afrobeat musician, Seun Kuti, following his altercation with personnel of the force.
The Public Relations Officer, Lagos State Command, SP Benjamin Hundeyin, had in a statement confirmed that Seun visited the Lagos State Commissioner of Police, Idowu Owohunwa, on Monday morning in the company of his lawyer, a Senior Advocate of Nigeria (SAN), Adeyinka Olumide-Fusika, and turned himself in for investigation.
"The Command appreciates the public for their concern and assures that the ongoing investigation will be detailed, transparent, and professionally pursued, and justice will be manifestly served for all parties involved," Hundeyin noted in a post on his Twitter page.
Naija News reports that Seun Kuti was seen in a viral video earlier slapping and assaulting a police officer who he alleged wanted to kill him and his family on a busy road in Lagos.
Giving an update on the incident, Hundeyin shared photos of Seun in handcuffs, saying he has been placed under arrest as the command takes further steps to ensure justice prevails.
Nigerians, however, have reacted differently to the development as they share their opinions on the forces' action against Seun.
See some of the reactions below:
@AddyAdeyemiAddy wrote on Twitter – "He should face the law. Nobody is above the law…
@iyaboawokoya – "Good. The Law is not a respecter of persons.
@Frank_hacker_ – "I must comment Nigerian police for this right act of placing seun under arrest. Please can we use same energy and bring MC oluomo to books for the crimes he committed against the igbos in lagos. For opening threatening the igbos.
@iamMacAfeez – "Honestly, I don't know what the hell is wrong with the Nigerian police. You people are always unprofessional, and it is always because you always want to prove that you are wicked. You stated that Seun Kuti turned himself in with his lawyer and family. Why the handcuff, and why did you guys take off his shoes? Now, I hope people will understand why Nigerian police can never be supported. I have been supporting you guys in this case; however, you people have again proven us wrong and that your misconduct will never stop.
"Now, what if the police assaulter is an ordinary Nigerian without a lawyer and family? He might not be putting any clothes on by now, and he would be in Kirikiri for how many years?
@LawrenceOkoroPG – "Dear Nigeria Police Force, we don't hate Seun Kuti, we just hate injustice. When your officers are indicted and we demand justice, we won't appreciate any form of delay tactics, it should be expedited just as this.
Thanks.
@PastorJohnEigbe – "The law permits you to charge him to court within 24hr which means you have between now and tomorrow morning to charge him.
@justkency – "This will affect his ability to travel out of the country. As a touring artiste, his future opportunities is in jeopardy.
@excelentspirit – "I commend your swift response & reaction to seek justice on this case of Seun's violent assault on a police officer.
"I want to request that you and others in position deploy same energy & swift reaction when it is police officers against helpless Nigerians. We are all citizens.
@AdedireEmmanue5 – "This case go long… Seun knows the law too well before going ahead break it. I'm pretty sure the case will take a turn… Let's wait for this season film."