18 Days To Tenure End, Umahi Swears In New Commissioners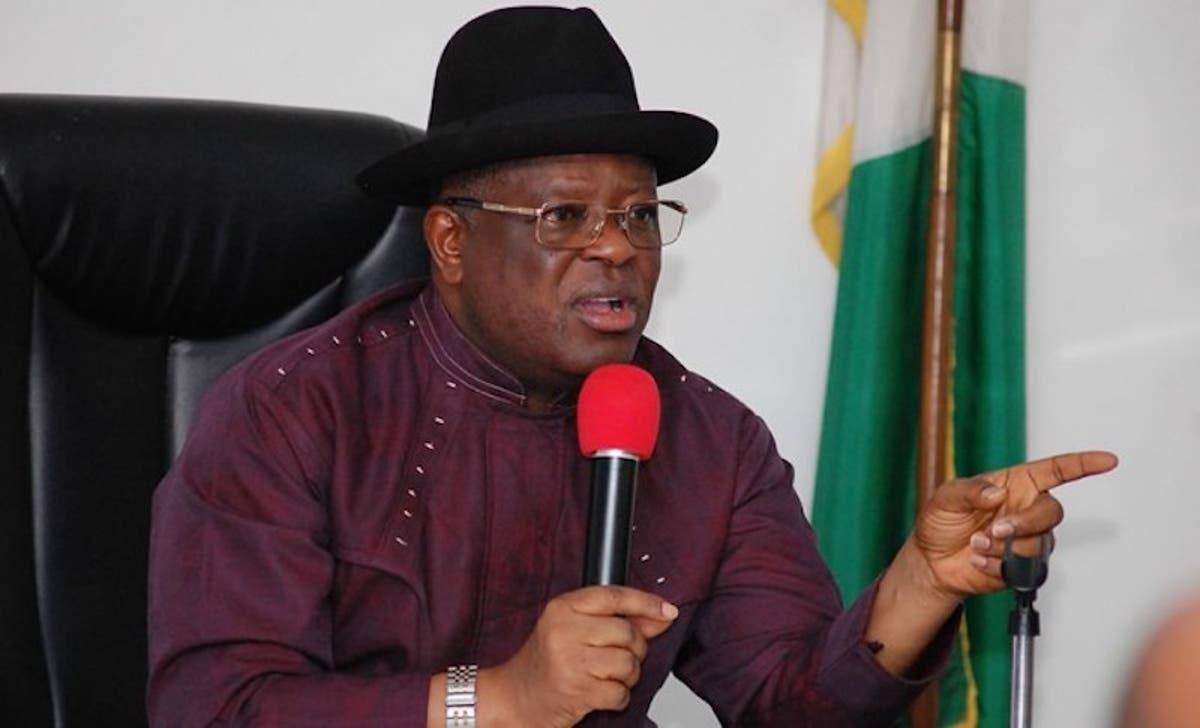 The Ebonyi State Governor, Dave Umahi has appointed four new commissioners to his cabinet, less than three weeks to the end of his administration.
Naija News reports that the commissioners were sworn in on Tuesday at the Executive Council Chambers of the Government House, Abakaliki, the state capital.
In a statement made available by the state government, the new commissioners are Enekwachi Akpa, Emeka Nwode, Obianuju Aloh, and Uchenna Nwankpuma.
The statement said Akpa was the former Senior Special Assistant (SSA) to the Governor on Local Government, Chieftaincy Matters, and Rural Development, while Aloh was the former SSA to the Governor on Aviation and Technology.
It added that Nwode was the former SSA to the Governor on Legal Matters, and Nwankpuma was the former SA to the Governor on Projects.
The governor charged the newly sworn-in commissioners to use the little opportunity available to them to leave a legacy in their services to the state and humanity.
The statement also disclosed that the governor inaugurated Committee members for the May 29 handover.
A leader of the Arewa Consultative Forum (ACF), Musa Saidu said the South-East shouldn't look for the Senate President role.
Saidu said the region should not be considered for that position because they didn't vote for the All Progressives Congress (APC) during the elections, instead, the South-East gave most of their votes to the Labour Party (LP).
He also mentioned that the South-East would not have a say if Tinubu had lost the election. Saidu believes that the Senate Presidency is not "for free" and people have to work for it.
The ACF chieftain added that giving the position to the South-South isn't a bad idea because they voted more for the APC.