Don't Attack Embassy Staff, Ambassador Pleads With Nigerians Stranded In Sudan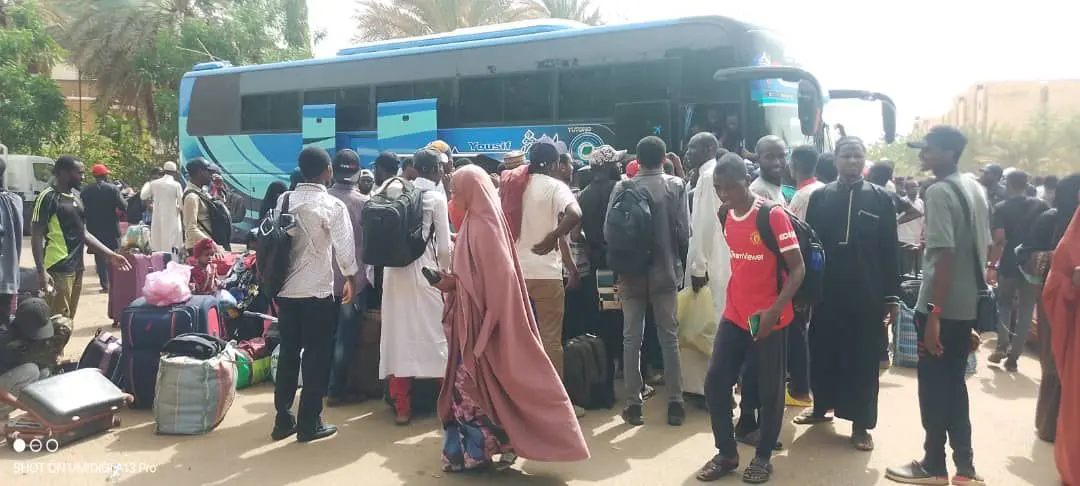 Nigerian Ambassador to Sudan, Safiu Olaniyan, has addressed concerns regarding the difficulties in evacuating Nigerians, including students, trapped in Sudan during the ongoing insurrection.
He clarified that the Nigerian embassy in Sudan is not responsible for hiring buses for evacuations, explaining that this responsibility falls on the Ministry of Disaster and Humanitarian Affairs and the National Emergency Management Agency (NEMA).
In a voice note, Olaniyan sympathized with the stranded students, stating that embassy officials are also experiencing hardships due to the conflict in Sudan. He assured them that the embassy is working closely with Khartoum to facilitate their evacuation.
Olaniyan revealed that the current breakdown in the evacuation process was coordinated in Nigeria, and the embassy is in contact with the responsible parties to correct any issues with the arrangements. He emphasized that students cannot continue living on the streets and assured parents and students that embassy officials are on the ground in Khartoum to ensure their safe evacuation.
The ambassador added, "The officers and I are all as vulnerable as you are. We have no food like you, we have no water like you; we have no light like you. It is not like we are living in a different world. This is war, and it is not tourism."
Ambassador Olaniyan urged patience and discouraged any hostile actions, noting that all necessary efforts are being made to resolve the situation. He also mentioned that the Nigerian government is working to ensure that Egyptian authorities grant clearance for Nigerians fleeing Sudan to pass through their country.
Regarding the situation at the Egyptian border, Olaniyan said, "With regards to those who are on the border of Egypt, the issue is for security clearance to be issued for the evacuees to be able to move across the border into the Egyptian border. All that needs to be contacted in Nigeria are being contacted for them to contact their counterparts in Egypt for this clearance to be issued."
The ambassador expressed confidence that the current challenges will soon be resolved, urging those affected to remain calm and await further developments. He reassured them by stating, "Nobody is sleeping. We know you are there because we are also here, and we are not going to leave you to your faith. We are in this together and we are not leaving until you have all left for safety and to Nigeria."
As the situation in Sudan continues to unfold, the Nigerian government and its embassy in Sudan remain committed to ensuring their citizens' safety and well-being.