'Forget His Claims' – Wike Reveals Why Ihedioha Pulled Out From Imo Guber Race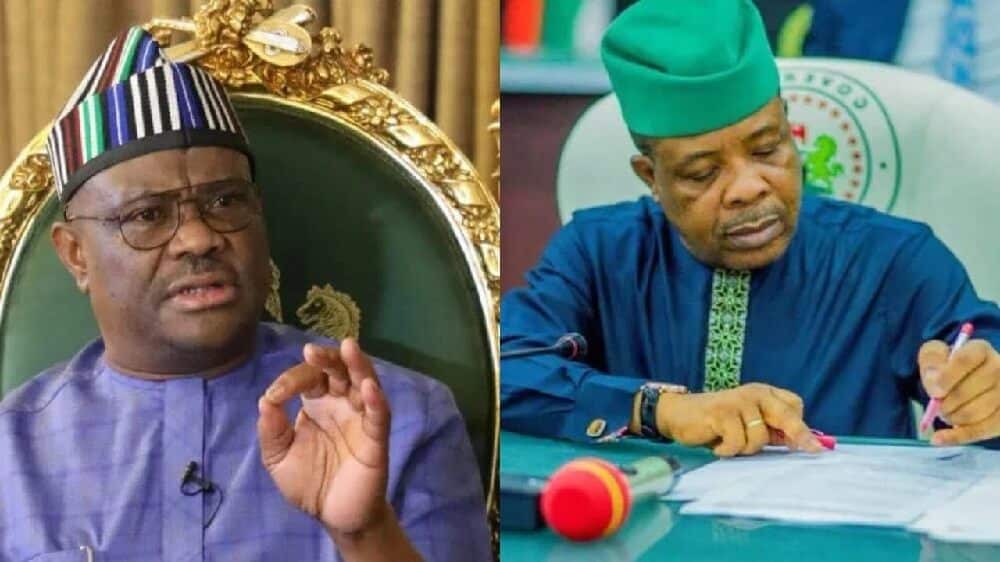 The Rivers State Governor, Nyesom Wike, has disclosed the reason why the former Imo State Governor, Emeka Ihedioha, backed out of the state governorship race.
Naija News recalls that Ihedioha had last month (March) withdrawn from the Peoples Democratic Party (PDP) governorship primary in the state which had only him and the PDP National Secretary, Samuel Anyanwu, as aspirants.
In his notice of withdrawal addressed to the PDP national chairman, Iyorchia Ayu, Ihedioha said he had made a decision to align with the Imo PDP's request for a consensus candidate in the election.
Speaking during a media chat in Port Harcourt on Tuesday, Wike dismissed the former governor's excuse, saying he was dependent on the PDP presidential candidate, Atiku Abubakar to win the election.
According to him, Ihedioha is aware that he stood no chance of defeating the incumbent Governor, Hope Uzodimma.
He added that the Ihedioha withdrew from the race because Atiku who would have given him leverage to fight Uzodinma lost in the February 25 election.
He said: "Assuming the PDP candidate (Atiku) won, would he (Ihedioha) have withdrawn? When you know that 'I can't make it'. These people are looking for those who will push them.
"He knows that he cannot stand Hope Uzodimma, it is not possible. That was why he had to chicken out. Forget about (their claim) that they wanted consensus. You see, people give you reasons that you just buy. He knows that it would difficult for him and as a wise man, he looked for one excuse and ran away.
"The whole hope (of Ihedioha) was that Atiku was going to be president and that would give him leverage to now fight the incumbent. But now, Atiku is not there"