10th National Assembly: Wike Reveals Candidate Rivers State Will Support For Speaker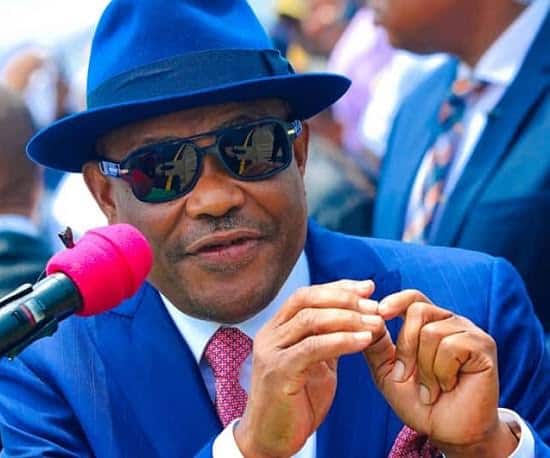 The Rivers State Governor, Nyesom Wike has disclosed that the state would give support to any candidate the national leadership of the All Progressives Congress (APC) presents to become the Speaker of the House of Representatives for the 10th National Assembly.
Governor Wike however gave a condition that such a person must have the necessary experience to lead the lower chamber of the National Assembly.
The Rivers State Governor made the submission on Monday when the Deputy Speaker of the House of Representatives, Ahmed Idris Wase, led a delegation of other lawmakers to visit him at the Government House in Port Harcourt.
According to Wike, the Peoples Democratic Party (PDP) won 11 out of the 13 federal constituencies in Rivers State, but the lawmakers-elect would back whoever the national leadership of the ruling APC would present as their sole candidate for the Speaker of the House of Representatives.
He said: "The way we are now, the truth must be told that we are going to support the leadership of your party at the national level. I am not going to support anybody that is coming from anywhere."
"You (Wase) are an experienced person. What we require now is experience as far as legislature is concern. Experience will stabilize the House. So you don't require a green horn."
Governor Wike was quoted to have stated this in a statement signed by his Special Assistant, Media, Kelvin Ebiri.
He also appreciated the leadership of the APC for zoning the party's 2023 presidential ticket to the south.
He said: "I thank your party for coming out openly to say power has to rotate. Everybody now knows that whoever finishes for eight years, it goes to another area and that will be inclusiveness, it will bring unity. That is what will stabilize this country."
Wike stated that the decision of the APC is in tandem with the position adopted by the G5 Governors to ensure political equity, fairness, and justice.