2023: Wike, Keyamo Others' Names Submitted To US Congress As America Grants Permission To Protest Against Tinubu's Victory
Some Nigerians living in America under the aegis of the Nigerian American Coalition for justice and democracy have secured permission from the US government department of the interior, to stage a protest against the outcome of Nigeria's 2023 Presidential election held on February 25.
The convener, Franklin Ekechukwu disclosed that the aim of the protest is to express their displeasure and rejection of the election.
The group will also present their Visa ban list to White House, US Congress and State Department on Monday, April 3, 2023, during their protest in Washington DC.
Franklin Ekechukwu, said, "Nigerian election was conducted on February 25, 2023, the institution that conducted the election did not follow their guideline nor rule of law in accordance with democratic principles.
"We in the diaspora are demonstrating to call the attention of the US government and Biden administration to not recognise the projected winner."
The protest is scheduled to hold on April 3, 2023, at Lafayette Park, opposite the White House from 8 am to 12 pm with an anticipated 100 participants.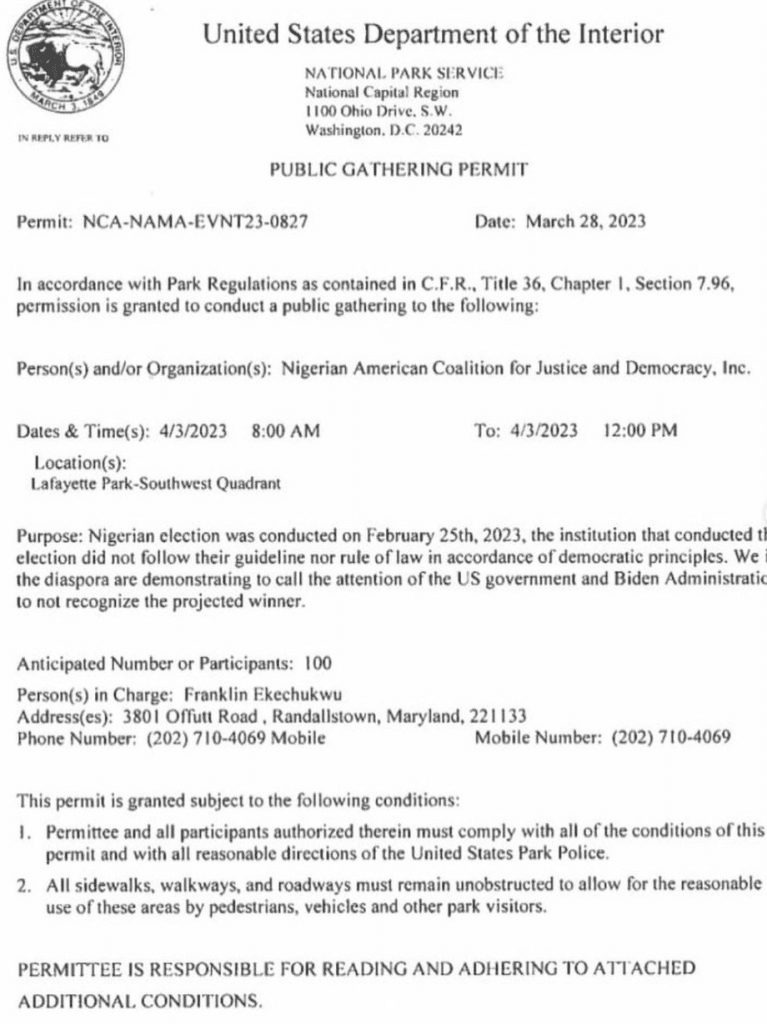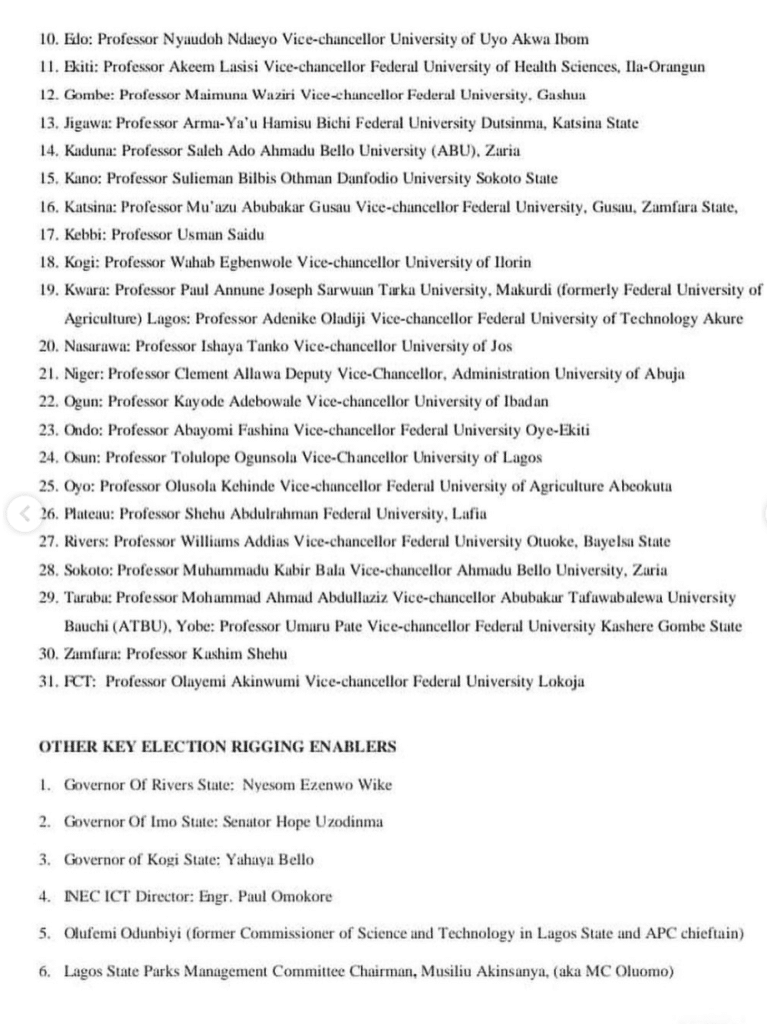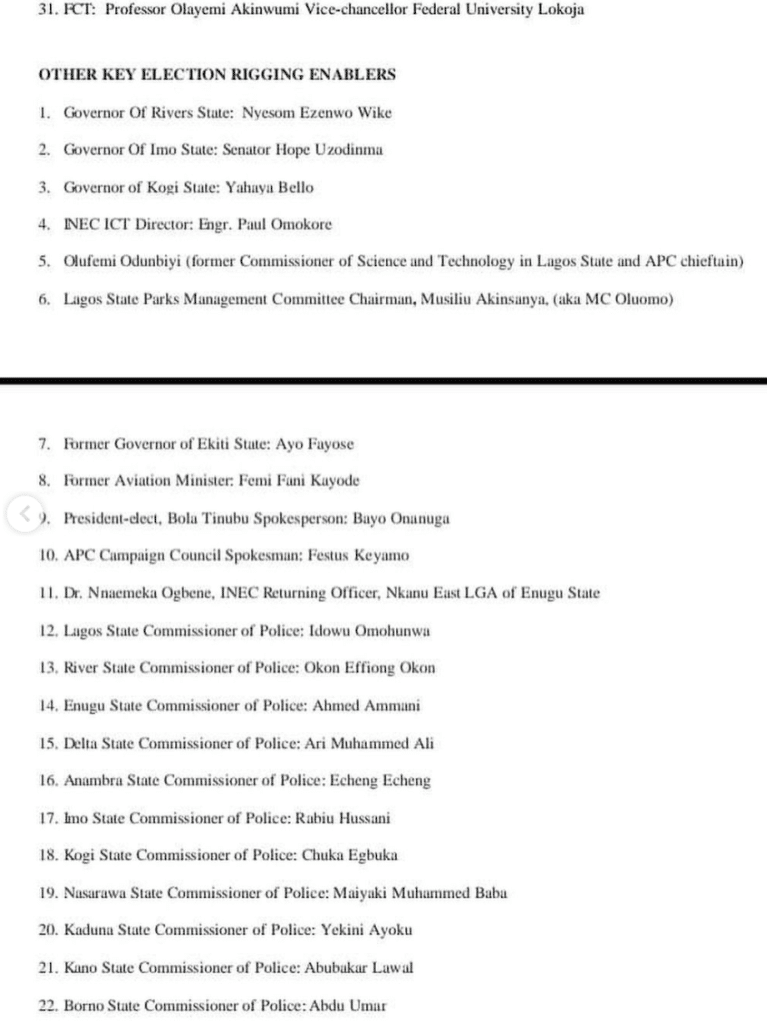 There have been protests and counter-protests since the presidential candidate of the All Progressive Congress, (APC) Bola Tinubu, was declared the winner of the election.
Former Vice President, Atiku Abubakar, who contested the election under the platform of the Peoples Democratic Party (PDP) and former Anambra governor, Peter Obi, who contested under the platform of the Labour Party (LP) have separately filed petitions challenging the process and the outcome of the election.