They Made Deals With Labour Party And Betrayed Ikpeazu – PUO Speaks On Abia Elections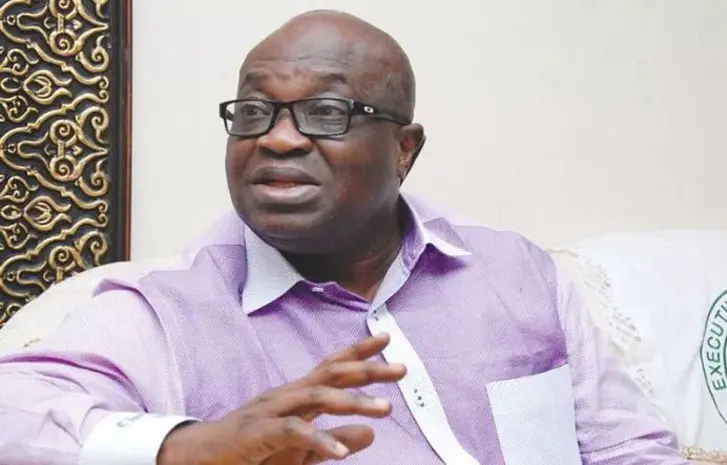 The former Deputy Chairman of Bende Local Government Area, Hon. Promise Uzoma Okoro (PUO) has said that Gov. Okezie Ikpeazu was betrayed by those he invested heavily in.
PUO, while speaking in a conference on Thursday stated that insincerity, greed and internal sabotage amongst others were responsible for the loss of the election.
He warned those blaming the governor for the outcome of the election to desist from such actions as he was simply a victim of betrayal.
He said, "It is very unfortunate that the Governor who brought every strength needed for the victory of the PDP in the just concluded governorship election was betrayed by those he invested so much in.
"How do you reconcile the fact that in several Local Government Areas most especially in Abia North, the stakeholders were only interested in delivering their House of Assembly candidates, leaving the governorship election in the hands of the labour party?"
He revealed that most of the leaders in several local government areas were only interested in negotiating with Labour Party leaders for the House of Assembly most especially in Abia North.
PUO noted that there was no single Local Government Area that the PDP put up a strong fight in the governorship election because they were only interested that their candidates for House of Assembly won.
Accusing the critical stakeholders of sabotaging the Governor, the PDP chieftain called on those pointing accusing fingers at Gov. Ikpeazu to retrace their steps.
"Ikpeazu has nothing to lose. History has recorded it for him that he ruled Abia State for eight years as Executive Governor
Those who sold out their party for the Labour Party can now go ahead and queue behind the labour party leadership and be treated as second class," he added.