Naira Scarcity: Latest CBN News, Update On Naira Notes For March 23rd, 2023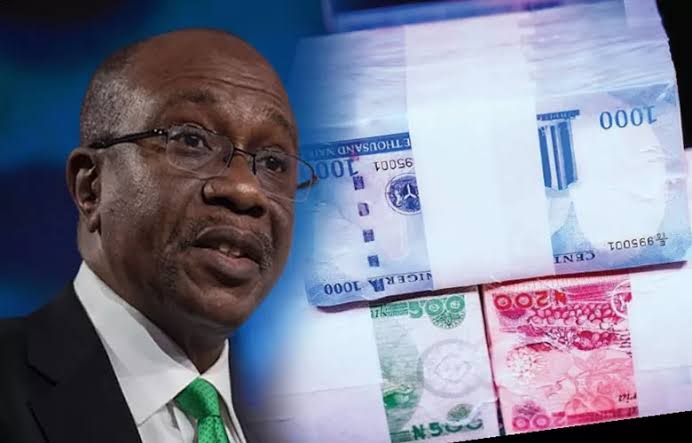 As the controversy associated with the new naira notes rages on, Naija News brings you the latest update on the controversial policy of the Central Bank of Nigeria (CBN).
The Central Bank Governor, Godwin Emefiele on Wednesday evening met with chief executive officers of DMBs, where he revealed that the apex bank would be disbursing the old notes in its custody to commercial banks effective Thursday (today).
A source that confirmed the outcome of the meeting to Punch said, Emefiele directed DMBs to begin the disbursement of old N1,000, N500 and N200 notes to members of the public effectively.
The source further stated that CBN will also start releasing old notes to commercial banks from Thursday.
Sources at the meeting noted that the apex bank would also cancel all the cash withdrawal limits it put in place in recent months.
Also, it was learnt the CBN would start by releasing crisp old notes to DMBS after which the ones deposited by commercial banks will also be released.
It was noted that the apex bank stated at the meeting that bank customers would no longer be required to generate any code before depositing their old notes.
The Nigeria Labour Congress (NLC) has instructed workers in the country to shut down all the offices of the Central Bank of Nigeria (CBN) nationwide starting from next week.
The directive was given by the NLC President, Joe Ajaero, during a press conference in Abuja on Wednesday.
He disclosed that the action became necessary due to the naira scarcity and the attendant challenges it has brought the way of Nigerians.
Ajaero gave the directive following the expiration of one-week ultimatum given to the apex bank and the commercial banks in the country to make cash available for Nigerians.
The NLC leader said workers would be directed to stay at home if the CBN failed to make the naira notes available to Nigerians.
He also lamented the lingering petrol scarcity issues in the country and the attendant challenges it has brought the way of Nigerians.