Source Reveals Details Of CBN's Meeting On Old Naira Notes, Latest Directives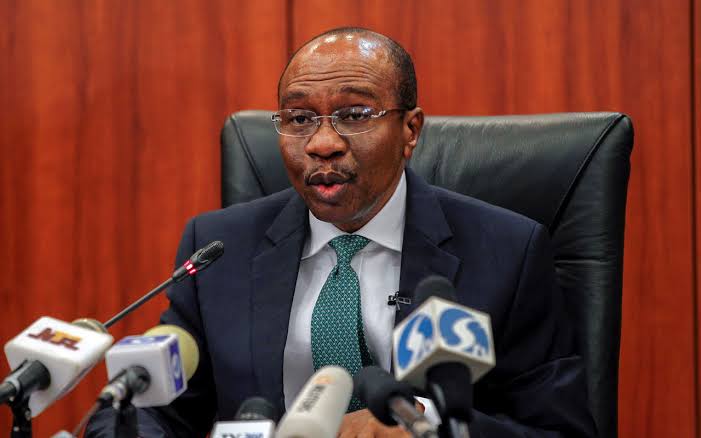 The Central Bank Governor, Godwin Emefiele on Wednesday evening met with chief executive officers of DMBs, where he revealed that the apex bank would be disbursing the old notes in its custody to commercial banks effective Thursday (today).
A source that confirmed the outcome of the meeting to Punch said, Emefiele directed DMBs to begin the disbursement of old N1,000, N500 and N200 notes to members of the public effectively.
The source further stated that CBN will also start releasing old notes to commercial banks from Thursday.
Sources at the meeting noted that the apex bank would also cancel all the cash withdrawal limits it put in place in recent months.
Also, it was learnt the CBN would start by releasing crisp old notes to DMBS after which the ones deposited by commercial banks will also be released.
It was noted that the apex bank stated at the meeting that bank customers would no longer be required to generate any code before depositing their old notes.
One of the bank CEOs at the meeting who spoke with Punch on condition of anonymity, said, "The CBN governor met with bank CEOs this evening virtually. It was a short meeting that lasted for just about 15 minutes. The governor said all old N1,000, N500 and N200 notes will be released to commercial banks beginning from Thursday. The CBN will start with crisp old notes after which the ones deposited by DMBs will be returned. The plan is to flood the economy with cash and ameliorate the challenges Nigerians have been passing through."
The top bank chief added, "Also, the CBN will be cancelling cash withdrawal limits it put in place recently. This means that individuals can now withdraw up to N500,000 across the counter while corporate bodies can do N5m. The CBN is expected to release a circular to this effect later tonight or tomorrow morning (today). But effectively, things should be back to normal as far the cashless policy is concerned."
Sources claimed that banks have been directed to report to the CBN offices to collect the old naira notes they deposited with the apex bank.
They noted that before the end of the week, the country would be awash with naira notes.
A top source close to the CBN said the apex bank took the decision to avert the planned picketing of the CBN offices nationwide by supporters and leaders of the Nigeria Labour Congress (NLC).
Naija News had earlier reported that the NLC on Wednesday night threatened to storm CBN headquarters and state offices in protest against the lingering naira crisis and fuel scarcity in the country.