Naira Scarcity: NLC Orders Nationwide Shutdown Of CBN Offices By Workers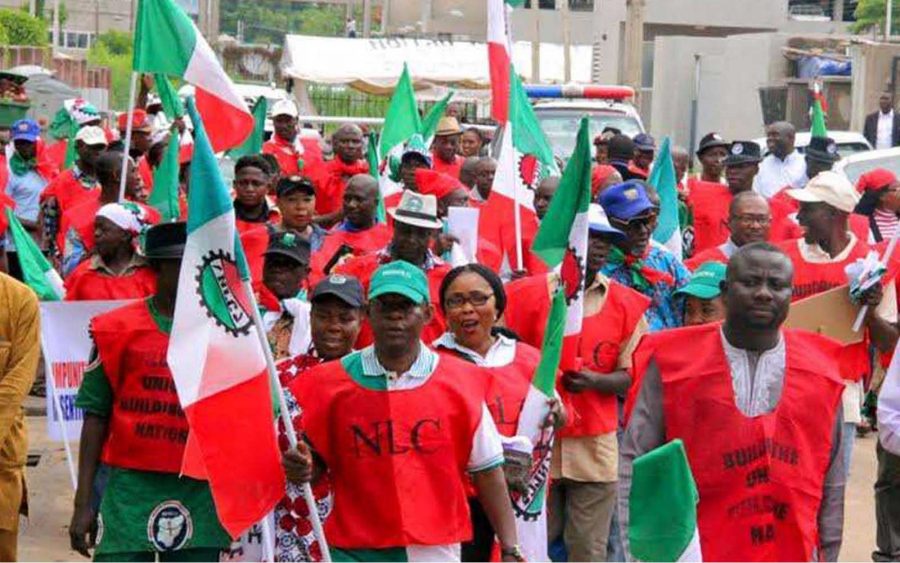 The Nigeria Labour Congress (NLC) has instructed workers in the country to shut down all the offices of the Central Bank of Nigeria (CBN) nationwide starting from next week.
The directive was given by the NLC President, Joe Ajaero, during a press conference in Abuja on Wednesday.
He disclosed that the action became necessary due to the naira scarcity and the attendant challenges it has brought the way of Nigerians.
Ajaero gave the directive following the expiration of one-week ultimatum given to the apex bank and the commercial banks in the country to make cash available for Nigerians.
The NLC leader said workers would be directed to stay at home if the CBN failed to make the naira notes available to Nigerians.
He also lamented the lingering petrol scarcity issues in the country and the attendant challenges it has brought the way of Nigerians.
Ajaero said: "Last week at the end of our CWC meeting, we gave a one-week ultimatum for the federal government to address immediately, among other issues, the issue of cash crunch that was caused by the policy. As of this morning when the CWC met again to review the situation, we discovered that not much improvement has been made.
"The situation is still almost the same. People are still buying our currency with our currencies. People can no longer access the currency and the government seems to be very adamant on this. No moves have been made to reduce the suffering of Nigerians.
"Consequently, the CWC-in-session resolved to go into the process of actualising the one week notice. From Friday, there will be mobilisation of all state councils through a NEC meeting. All unions have already been directed to mobilise all their organs and their branches. By Wednesday, next week, all Central Bank of Nigeria offices nationwide will be picketed.
"All central banks from the CBN headquarters will be shut till further notice. Workers are directed to stay at home and join in the picketing exercise.
"We call on Nigerians to understand the circumstances we are operating in. People will be telling you about the political situation. The political situation is self inflicted and the economic situation is worst than the political situation because people cannot eat.
"Workers can no longer go to the office and nothing is happening. So we have been pushed to the wall having given one week and we thought they could address the situation which is not addressed.
"We have decided to take our destiny in our hands. So comrades, the mobilisation commences immediately and when we talk of action from Wednesday, it's total. Until further notice."