NNPCL Appointment Of Expatriate To Head Subsidiary Causes Outrage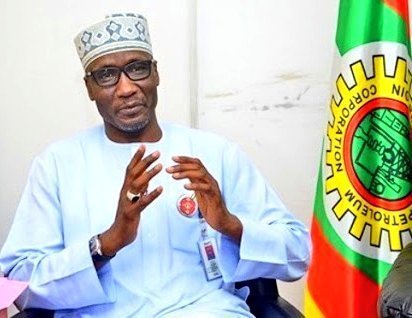 There is resentment among industry experts and operators following the appointment of Jean-Marc Cordier as the head of the oil trading arm of the Nigerian National Petroleum Company Limited.
Naija News learnt that a statement issued in Abuja by the company's Chief Corporate Communications Officer, Garba-Deen Muhammad, disclosed that Cordier would head NNPC Trading Ltd, a subsidiary of NNPCL.
The announcement, however, triggered outrage among analysts and operators on Monday, while other experts found nothing wrong with the development.
Speaking on the development, the Energy expert and Chief Executive Officer, Sage Consulting, Bode Fadipe, frowned at why Nigeria would still be having a foreigner in a strategic business enterprise at the current time.
While describing the appointment as 'abnormal' Fadipe said it was the first time he would see such an appointment in the national oil company.
In his word: "It is of concern to most Nigerians that at this time of our life we are still having a foreigner in such a strategic business enterprise in this country.
"The question many people will ask is that, don't we have Nigerians who can manage that office? Are the expatriates now investors in the business or is it a joint venture that allows a foreigner to hold that kind of position?
"Has NNPC Ltd sold its shares to the public? To the best of my knowledge, it is still the Nigerian government that owns the shares in NNPCL. It is still owned by the government, so when did it start appointing foreigners to such a level?
"I think it is an anomaly. I don't know what would have informed that kind of position, but I think it is a situation that calls for further interrogation".
However, a legal consultant and energy law advisor, Yemi Oke, argued there are other Nigerian companies that have expatriates as employees.
He said: "There are other Nigerian companies that have expatriates as employees, all they need is to comply with the expatriate quota and show that there's no local manpower skilled enough to man that particular office, due to the technical nature of the position"
However, NNPCL, in its statement, justified Cordier's appointment saying he had served as a former Vice President of the Abu Dhabi National Oil Company, adding that his appointment was in furtherance of the ongoing repositioning of the company for improved growth, better performance, and service delivery.
The statement read, "A renowned international oil trader, Cordier, a French/Swiss national, holds a Masters degree in Corporate Finance with Distinction from Paris 9 University.
"He comes into the role with a rich background spanning over 30 years in physical oil, oil derivatives, and risk management, with significant experience in reorganising and creating a trading business."
Also commenting on the development, the President, Nigeria Consumer Protection Network, Kunle Olubiyo, said NNPCL should endeavour to promote the local content drive of the Federal Government.
"Does it mean that there are no competent Nigerians who could do the same job, with respect to the promotion of local content? NNCPL has a mandate of refining petroleum products and it is a national company.
"So for it to now go out to look for a foreigner shows that it is taking the wrong direction. Was it established solely as an oil marketing company? I think that move is a misalignment on this part"