INEC Declares PDP's Mbah Winner In Enugu Governorship Election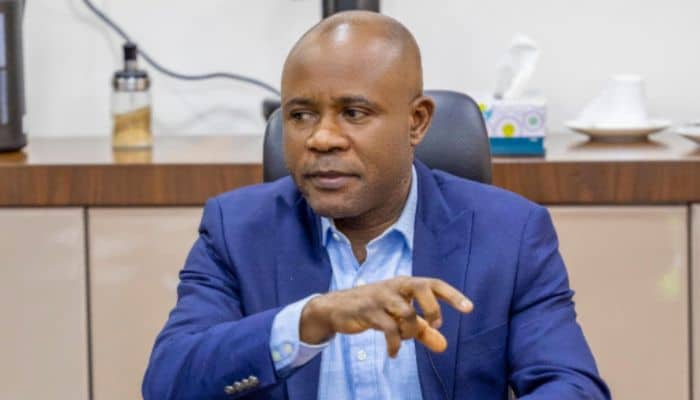 The Independent National Electoral Commission (INEC) has declared the governorship candidate of the Peoples Democratic Party (PDP) in Enugu State, Peter Mbah as winner.
Mbah scored 160,895 votes to defeat the governorship candidate of the Labour Party (LP), Chijioke Edeoga who polled 157,552 votes.
Frank Nweke Jnr of the All Progressives Grand Alliance (APGA) scored 17,983 while Uche Nnaji of the All Progressives Congress (APC) scored 14,575 votes to come a distant third and fourth respectively.
The Returning Officer of the Independent National Electoral Commission (INEC) in the state, Prof Maduebibisi Ofo Iwe declared Mbah the winner Wednesday evening.
This is coming hours after the collation of governorship election results in Enugu was suspended.
Iwe speaking before the declaration said, "We have come back to conclude the collation of results. We received some petitions particularly against Nsukka and Nkanu East LGAs and these things were taken to Abuja for resolution.
"The petition against Nsukka was overruled. That means whatever anybody had against Nsukka was not substantiated
"However, the petition against Nkanu East was sustained by the commission
"Before the review, we had 30,350 votes for PDP from Nkanu East LGA. But after the review, PDP's votes now reduced to 16,956.
"For LP, the votes they had on Monday was 1855 and after the review, it increased to 1864".
Because the petition against Nkanu East was sustained, Iwe invited the collation officer for Nkanu East LGA to call out the results after the review.
However, LP's collation agent, Eugene Edeoga, objected to the continuation, saying that it was against the provisions of the Electoral Act to release results from a particular unit still after it had been discovered to have been over-voting.
His objections were overruled by Prof Iwe, who claimed that he was under authority "to do what I'm doing here this evening".
See results by parties:
Registered voters: 2112793
Number of accredited voters: 381971
AA : 330
AAC : 146
ADC : 1160
ADP : 382
APC: 14,575
APGA: 17,983
APM: 358
APP: 158
PP : 319
LP: 157,552
NNPP: 2107
NRM: 854
PDP: 160,895
PRP: 850
SDP: 65
YPP: 397
ZLP: 332
Total Valid Votes: 358463
Rejected votes: 9088
Total Votes cast: 367551