'Nigerians Have Totally Lost Confidence In INEC' – Ini Edo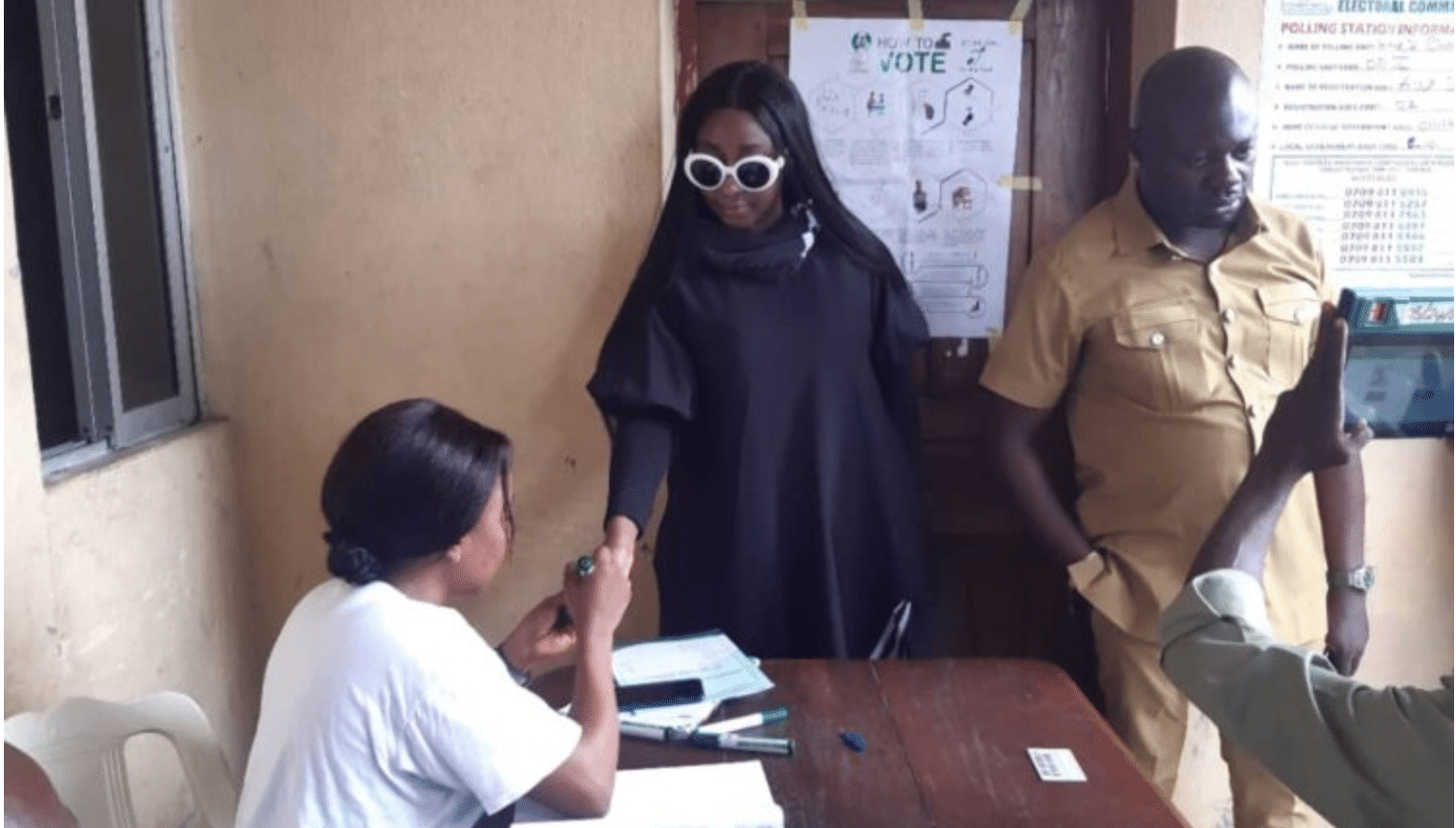 Nollywood actress, Ini Edo, has opined that many Nigerians have lost confidence in the Independent National Electoral Commission, (INEC) to conduct free and credible elections.
Naija News reports that the thespian made this known in Akwa Ibom State, during the result collation of the ongoing Gubernatorial and State House of Assembly elections.
Ini Edo after casting her vote at unit 2 Awa Iman ward 1, Onna local government area, urged INEC to ensure accountability and put their integrity to work because the world is watching.
The actress added that although she didn't experience any violence in her polling unit, however, watching some election irregularities on social media shows that INEC has failed Nigerians.
In her words: "This unit has always experience peaceful election, we'l have never experienced any form of rancor, as usual today is also peaceful.
I'm using this privilege to call out our people to come out massively and vote their conscience, competent leader for the best interest of their future and generation unborn.
I am expecting the INEC to be accountable and put their integrity to work for once. Looking at the social media, you will see a lot of irregularities, and Nigerians have totally lost confidence in the INEC; it's very unfortunate.
"So I am hoping that to some level, they should be able to proof themselves worthy. I encourage them to do the right thing because the world is watching and besides, this state/country is ours, we can't afford to leave it in the hands of the wrong people. If not, we would have ourselves to blame".