#BenueDecides: Printing Error On Ballot Papers Halts Voting In Benue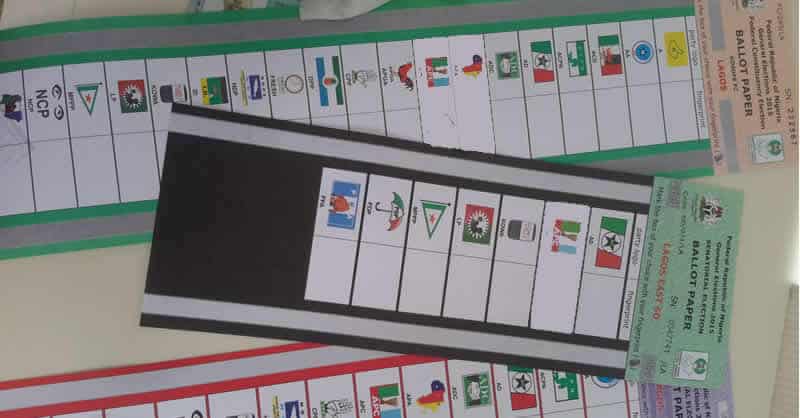 Reports from Benue State indicate that printing errors on some ballot papers have halted voting in some areas of the state.
Naija News understands that voters could not vote in the Kwande local government area of Benue State Saturday due to a printing error discovered on ballot papers meant for the two state constituencies.
It was gathered that the Resident Electoral Commissioner (REC) in the State, Professor Sam Egwu made this disclosure when she spoke to pressmen in Guma.
According to him, all efforts to correct the mistake by administrative processes were rejected by political leaders in the local government.
Egwu said "The problem in Kwande is that there is a printing error in the ballot papers. There are two state constituencies and what we should have been put on one constituency was mistakingly put on the other. This is a printing error from Abuja and because of the level of credibility we have built we could not open that ballot papers till this morning.
"I have appealed to stakeholders that we can have an INEC administration of using our strong pen to strike out the one constituency and put the correct one and use our stamp and signed it and that will not affect the integrity of the process.
"I have explained to political leaders across the party spectrum but it appears they are not convinced and therefore they do not think that the process should continue.
"My position is that if on their own and for that reason they are unwilling to vote, I don't have any means of compelling them to vote' and we will take the situation as it is and then prepare for the necessary arrangements for them to make for necessary to vote in accordance with the provision of the law."