How Can You Turn Your Back On Yorubas? – Fani-Kayode Opposes Candidacy Of Rhodes-Vivour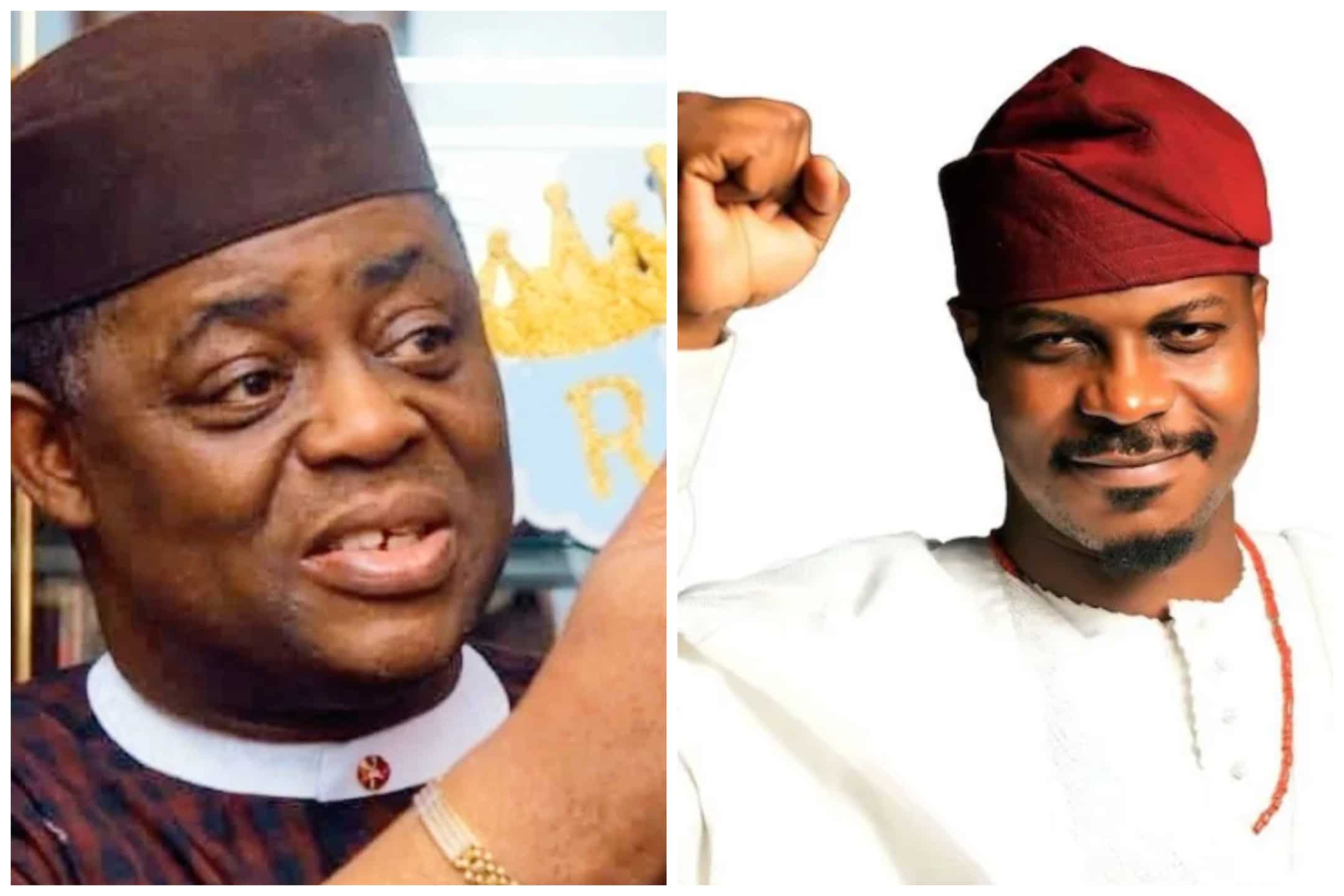 Chieftain of the All Progressives Congress (APC), Femi Fani-Kayode, has said the party will not allow Labour Party ( LP) governorship candidate, in Lagos State, Gbadebo Rhodes-Vivour (GRV) to assume the position of governor.
This comes amidst the controversies that have trailed the candidacy of GRV over his tribe and support for the Igbos.
In a series of tweets on Monday, FFK admits that Gbadebo is from a distinguished background in the Southwest and is intelligent.
However, the former Aviation minister said it would be absurd and suicidal to hand over Lagos State to an Igbo.
According to him, some Igbos were subjected to torture in the Southeast during the presidential election due to their support for Bola Tinubu.
He wrote: "How can such a well brought up & distinguished young man be one of those that joined the mob to burn buses during the Endsars riots?
"How can he be one of those that turns his back on his own Yoruba people, hero worship secessionists like Ojukwu & conspire to hand over Lagos to the Igbos? Can any Igbo man do that for a Yoruba in the East? Is he aware of what the Yoruba were subjected to in parts of the east during the just concluded presidential election?
"Does he know the number of Igbos that were killed, tortured & whose homes were burnt in the east simply because they dared to vote for Bola Ahmed Tinubu, a Yoruba man?
"I love the Igbo & I believe in a plural society which welcomes all ethnic nationalities & creeds but to hand Lagos over to them as a way of compensating them for their past woes is absurd.
"That would be absurd and suicidal and we will NEVER allow it to see the light of day. What happened to this otherwise brilliant and cerebal young man called Gbadebo Rhodes-Vivour? What has got into him? Is he possessed? Is he in need of prayer and deliverance?"