Banky W's Loss: Nigerians Attack Deyemi Okanlawon Over Open Letter To LP's Candidate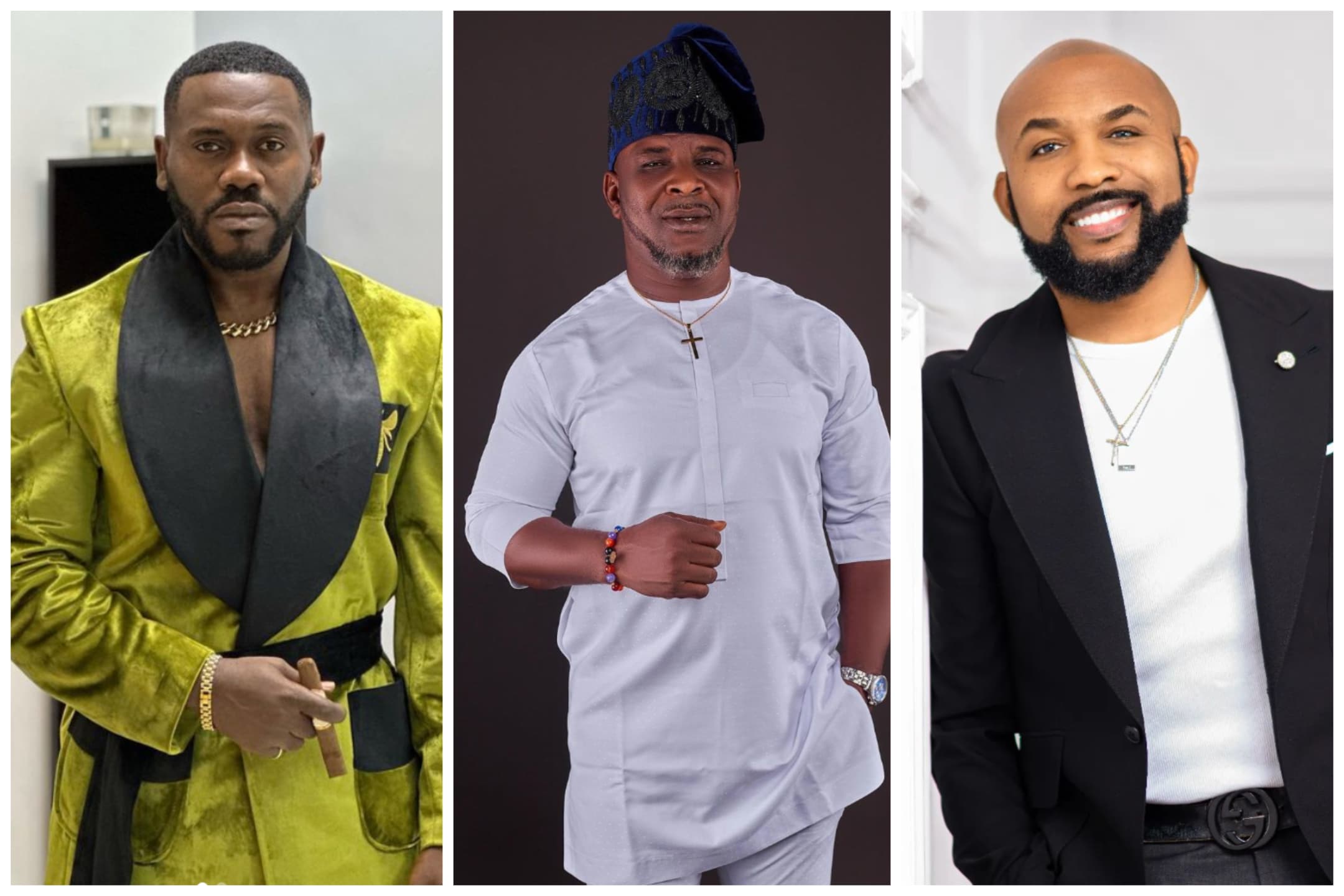 Nollywood actor, Deyemi Okanlawon has been attacked online, over an open letter challenging the victory of the Labour Party's candidate, Thaddeus Attah in Eti-Osa Federal Constituency.
Naija News reports Attah defeated popular singer, Banky W, and Babjide, son of Musiliu Obanikoro, a former minister of state for defence, at the polls.
The shocking defeat has remained a subject of discussion online especially as many celebrities had envisaged Banky's victory at the poll.
In a lengthy Instagram post, Deyemi Okanlawo questioned Thaddeus on his plans for Eti-Osa as the Honourable-Elect.
According to the thespian, he has done thorough research about the LP candidate and is yet to find anything about his profile and manifesto for Eti-Osa.
Deyemi further sent an open invitation to Thaddeus for an Instagram live session in order to address concerns and respond to questions.
However, the lengthy letter earned him criticism online from many Nigerians who claimed the man merits the position and Banky W's loss was due to his party.
alex_unusual wrote: "Mr Fashina, In my opinion this is unnecessary."
bobbymaris wrote: "Na PO grace him use win , another proof that PO won Lagos with much more numbers."
its_tegadominic wrote: "So, this is nicely written, but I beg to differ, personally I have seen his works and he campaigned, he may not have been as loud as Banky but he did his bit, like I said to those who cared, Labour Party was literally a minority at a time so most ppl didn't believe in them, in the case of Banky it was all clear why he didn't win, when you are angry it affects everyone, that's what happened. When I first saw his bill on my street I knew he was going to win, I asked around about him and reports I got was also encouraging, I have seen his manifesto and he means well, what we need to do is let them know that politics is not as before, you won't be a mediocre and hide under the party umbrella and think you will last, I wish him all the best as he behaves well. I wish Banky all the best as well."
rockkybaby wrote: "Deyemi this is wrong!! And oppression in a subtle way. (pixelsmithstudios.com) I like Banky, I voted for him also asked my friends to but it's unfortunate he didn't win. This guy on the other hand is well connected to people even down to grass-root, well involved in community service way before this election"
mrcantuc wrote: "Oga go rest, is he the only person that you need to question over elections stuff? You have been quiet over the presidential election na here you wan show yourself abeg go rest"
ifbnw wrote: "How many of the APC reps in the past years did you single out for public questioning? This is a poor mix of performativeness, bullying and hypocrisy laced with faux concern for how competent Mr. Thaddeus is. If you really want to get to know him, you'll send a DM, send an email, arrange to meet him in person, discuss his ideas and plans and then translate that to your online audience or organize events for him to gain more visibility online, if you must. Instead of publicly putting him on the spot to question his competence simply because you don't know him."
vincentokonkwo wrote: "Ko necessary he won out to grace and am sure so many candidates across Nigeria were equally lucky Abi u wan set ring light for over 84 elected LP members of house and senate or it is becos it's someone I know that is involved"