Days After Election Herdsmen Resume Attacks, Kill Seven In Benue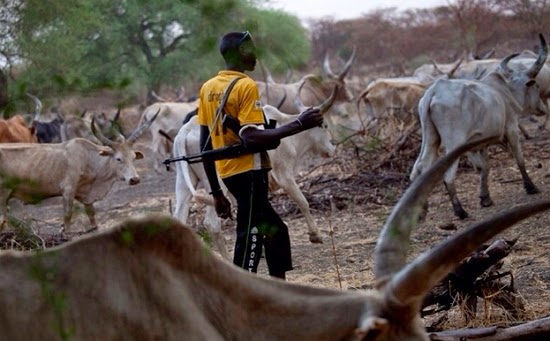 Gunmen suspected to be Fulani herdsmen have attacked Tse Fela in Mbabuande and Tse Akyegh in Ikaaghev council wards in the Gwer West Local Government Area of Benue State.
Naija News gathered that the herdsmen, who carried out the attack on Tuesday evening, killed seven people in the process.
The Two council wards, Ikaaghev and Mbabuande, were overrun by herdsmen after the attack.
Amongst those killed were the council's ward commander of the Community Volunteers Guard and six other community members.
The attack was confirmed by the district head of Ikaaghev, Adi-Bata, who stated that the casualties of the attack would have been more if not for the alarm raised by community members after seeing strange faces parading in the community.
"If not for the alarm raised by members of the community, the number of casualties would have been very high", People Gazette qouted Adi-Bata as saying.
Adi-Bata charged security agencies to rise up to the challenge and secure the lives and properties of the people.
Naija News reports that the attack is coming few days after the presidential election that produced Asiwaju Bola Ahmed Tinubu as Nigeria's President-elect.
Recall that Tinubu had defeated his Labour Party counterpart with just over two thousand votes in Benue.