Tinubu: See Pastors Who 'Correctly' Predicted Winner Of 2023 Presidential Election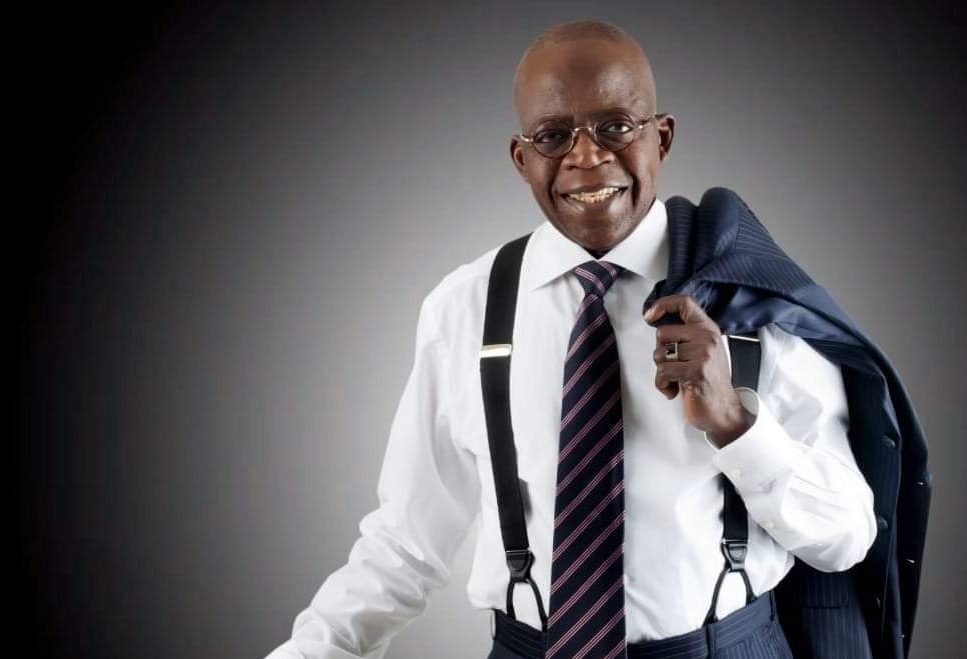 Former Governor of Lagos State, Bola Tinubu, was on Wednesday morning (today) declared as the winner of the February 25th presidential election in Nigeria.
The development has since exposed how some renowned Pastors and Prophet's declaration about the country's controversial election had failed.
Before the commencement of the 2023 general election, many renowned Christian clerics made certain declarations about the outcome of the polls, naming the candidate that will succeed President Muhammadu Buhari.
Naija News understands that prophecy constitutes a prophet's inspired speech or a divine plan and purpose declared through inspiration. It is common in Nigeria to hear some pastors and prophets make future predictions.
They enjoy demonstrating to their throngs of followers that they have some supernatural ability or can hear God's voice in all most every circumstance.
Four significant candidates fiercely contested the 2023 presidential election. They include candidate of the All Progressives Congress (APC), Tinubu, and his counterparts from the Peoples Democratic Party (PDP), Atiku Abubakar, Labour Party's Peter Obi and Rabiu Musa Kwankwaso of the New Nigeria Peoples' (NNPP).
Before and during the elections, some pastors claimed to have seen visions, while others said that God had revealed who would win the 2023 presidential election to them.
Naija News observed that all of their predictions majored on three candidates for the election, Tinubu, Obi, and Kwankwaso.
Prophet Bisi Olujobi
Naija News understands that the founder of Wisdom Church of Christ International in Lagos, Bisi Olujobi, had predicted that Tinubu would win this year's presidential election.
This was made known by the septuagenarian prophet in 40 prophecies released in a statement on January 3rd. The septuagenarian prophet also revealed that Governor Seyi Makinde of Oyo State and Governor Hope Uzodinma of Imo State would not win re-election.
According to the cleric, the G-5 Peoples Democratic Party governors led by Governor Nyesom Wike will end up in disarray. Olujobi's declaration can be confirmed as correct after Wednesday morning's declaration by the Independent National Electoral Commission (INEC).
Recall that INEC chairman, Mahmood Yakubu, certified Tinubu as the February 25th presidential election winner this morning.
Prophet Odedoyin Olawumi Ezekiel
The Christ for All Souls Ministry president, Prophet Odedoyin Olawumi Ezekiel, had also predicted that Tinubu would emerge as the Nigeria president in 2023.
Ezekiel was said to have predicted this long before the primary elections in his church in Oshogbo, Osun State.
He declared that the former Governor of Lagos would emerge as APC presidential candidate and winner despite the party plot against him.
Rev (Dr.) David Oyediran
Also, the general superintendent of Glorious Vision World Outreach Ministries Lagos, Rev (Dr.) David Oyediran had, in one of his ministrations last year, spoken about Tinubu's presidential ambition.
According to the cleric, God told him the APC presidential candidate would rule Nigeria constitutionally, and there would be peace and significant improvement in the nation's economy.
Oyediran reminded his congregations of some past prophecies he had made that eventually came to pass.
"God said that among the few people that can provide credible leadership and restore hope to the people of Nigeria is Asiwaju Bola Ahmed Tinubu," a publication quoted Oyediran.