#NigeriaDecides2023: APC National Chairman Loses Presidential Election In Polling Unit To Labour Party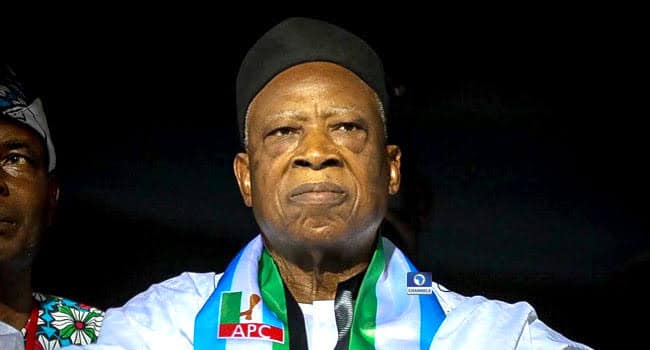 The All Progressives Congress (APC) National Chairman, Abdullahi Adamu was defeated by the Labour Party (LP) in his polling unit during Saturday's presidential election.
Naija News reports the APC lost the presidential election in Adamu's Angwarimi Ward, GRA A1, LERCEST Office in Keffi, Nasarawa State.
Peter Obi of Labour Party scored a total of 132 votes to emerge the winner while the APC came second in the polling unit with 85 votes.
However, the APC still lost the Senate and House of Reps elections in the polling unit but not to the Labour Party. It was won by the SDP.
Below are other results.
Senatorial – APC (55), PDP (22), LP (42), NNPP (4), SDP (184), ADC (1), ZLP (3), while invalid votes were seven (7).
House of Representatives: APC (46), PDP (41), LP (30), NNPP (4), AA (21), SDP (159), ADC (2), APGA (1), while invalid votes were sixteen (16).