2023: No Sit-At-Home On Election Day – MASSOB Declares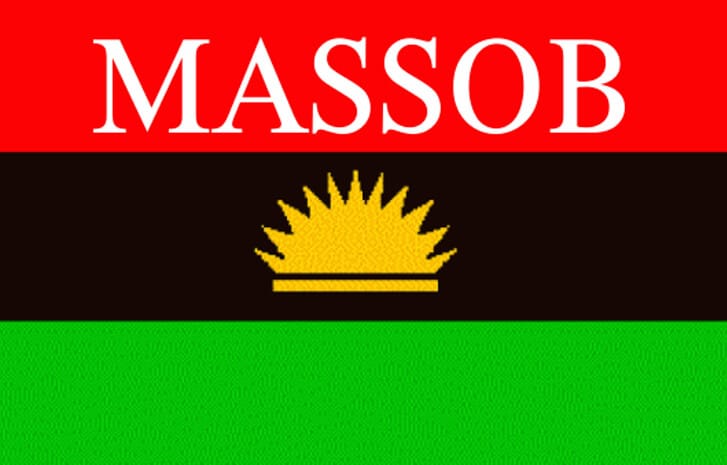 The Movement for the Actualisation of the Sovereign State of Biafra (MASSOB) has declared there won't be any sit-at-home on election day in the South-East region of the country.
The group called on its members to go out on election day and vote for candidates of their choice because there won't be anything such as an election boycott on that day.
According to MASSOB, even though it would continue to push for the restoration of the Independent State of Biafra, pending the actualisation of the dream, the South-East region would not be in a vacuum.
Naija News understands that the group in a statement signed by its National Director of Information, Samuel Edeson on Wednesday urged Ndigbo to ignore any such calls as sit at home and come out en masse on election day and vote for their preferred candidates who won't sell out Ndigbo for their pecuniary interest.
MASSOB observed that it was the only way to avoid a repeat of the Imo State debacle, where, according to it, a governor was imposed against the will of the people.
The pro-Biafra agitation group stated that "There shall be no sit-at-home on the days of elections.
"Do not allow anybody to deceive you in the name of Biafra, because we know the real Biafra agitators and those paid to create confusion in our land.
"MASSOB insists that election must hold in Igbo land because we cannot allow the enemies of Ndigbo to destroy our God-given land.
"It is clear that some enemies of Ndigbo have bought over some of our brothers, brainwashed them and turned them against their own people, that's why they went about killing our own people, destroying our economy and making life difficult for our people.
"MASSOB wishes to make it clear that as we move on with the Biafra project, which is the restoration of the Independent State of Biafra, we will not allow Igbo land to remain in a vacuum, that is why we advise Ndigbo to go out and vote for their preferred candidates on the 25th day of February 2023.
"Any group or persons saying that their shall be no election in Biafra land are enemies of Ndigbo and should be disregarded. If you don't vote that day, others will, and the enemies of Ndigbo will impose their puppet on our people just like what happened in Imo State.
"MASSOB has directed all her members to go and vote for all our candidates on the day of the election."