Yakassai Condemns Buhari's Late Support For Tinubu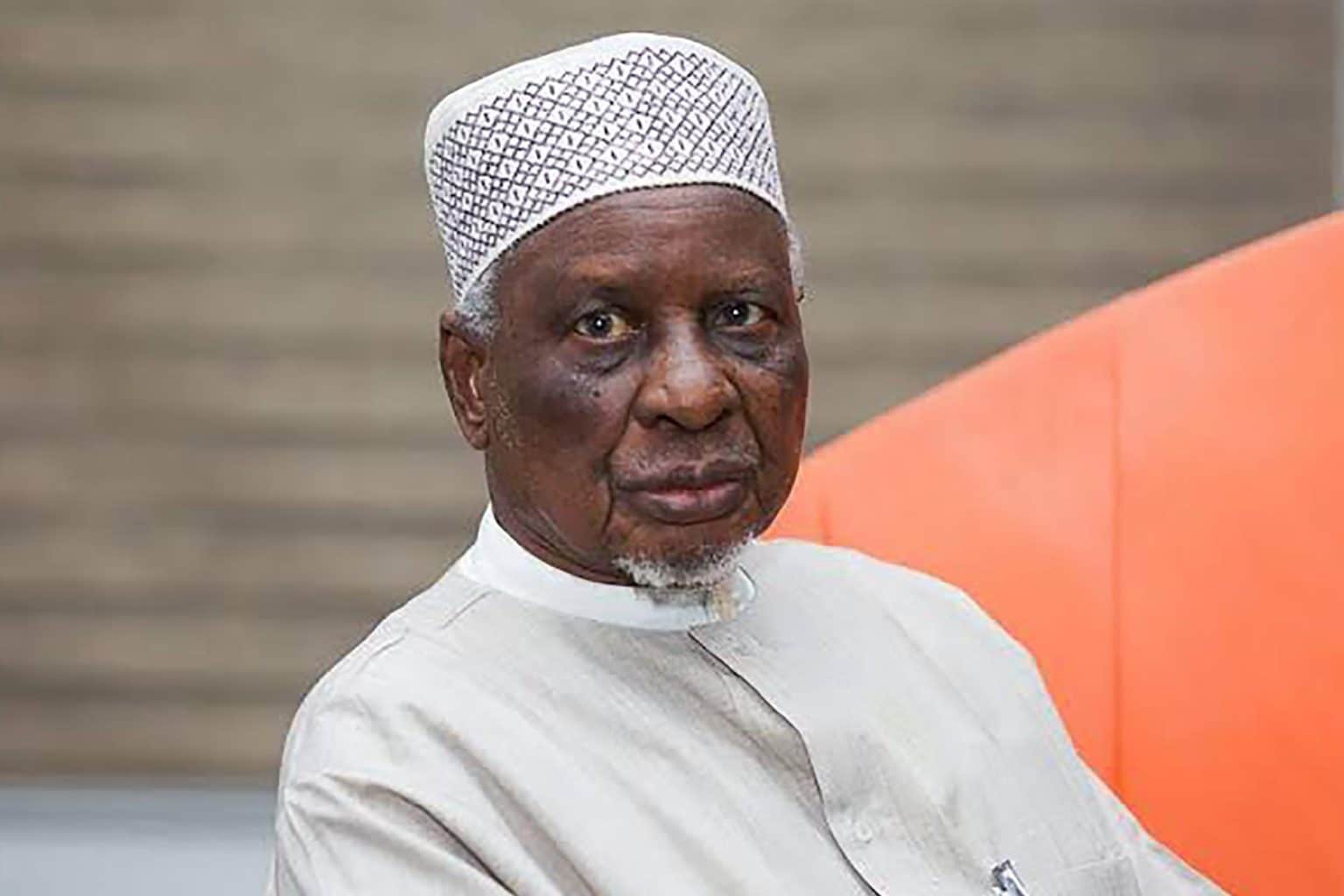 A founding member of the Arewa Consultative Forum, Tanko Yakassai on Saturday condemned President Muhammadu Buhari's late support for the presidential candidate of the All Progressives Congress (APC), Bola Tinubu.
Yakassai stated that Buhari wouldn't have won the 2015 presidential election without the support of Tinubu who led the South-West to support him.
The elder statesman stated this during an interview on Arise TV.
Yakassai said Buhari should have spearheaded Tinubu's presidential campaign from the beginning.
He pointed to the level of support Buhari enjoyed from Tinubu and other South-west leaders during the 2015 and 2019 presidential elections.
According to Yakassai, the campaign started months ago, but President Buhari failed to campaign for Tinubu until recently.
He said, "Before the final contest, Buhari contested elections three times and he failed. What is the source of his problem? It is in the southern part of the country. I understand his advisers told him to look for support from the South-west because of its affinity with the North in terms of culture, politics and religion.
"The president has ample time to come out and campaign for the presidential candidate of the party, who provided the opportunity, which he lost to become the president of Nigeria three times. I see no reason the president will come out at the tail of the campaign. If you look at it carefully, the president did not start mentioning the name of Tinubu until recently.
"On previous occasions, he would go, raise his hands and sing the slogan of APC. That is all. I know my criticism of Buhari's lukewarm attitude towards Tinubu's presidential aspiration might force the president to change his mind.
"He did not support Tinubu early enough or he did not come out to support Tinubu early enough by mentioning his name, by asking voters to vote for him. He did not do that from the beginning of the campaign."