Nigerian Air Force Jet Crash-lands In Lagos Airport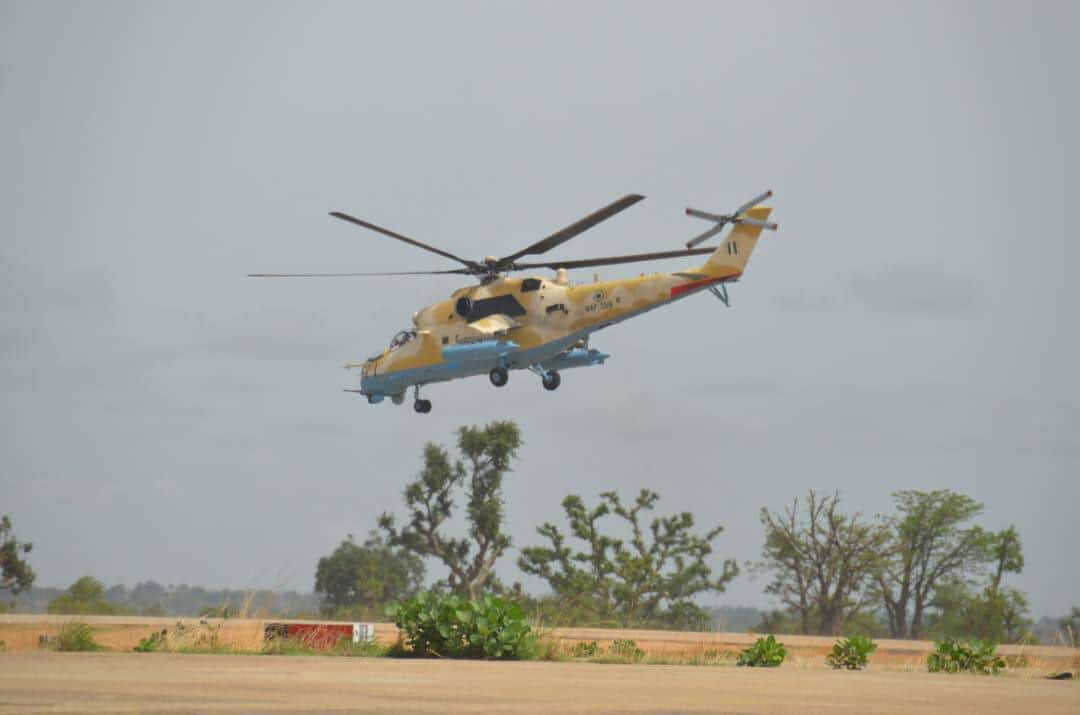 A Nigerian Air Force jet reportedly crash-landed today at the Murtala Muhammed International Airport, Lagos.
Reports reaching Naija News revealed that the aircraft crash-landed on Runway 18R with six passengers onboard. The development was said to have caused panic at the airport. Fortunately, there were no casualties.
"Airforce jet crash-lands in Lagos airport at Runway 18R," SaharaReporters quoted a source.
He added: "It happened at an area called at 18 right, right at the Lagos airport.
"It had a landing gear problem, meaning the tires refused to come out for landing. The pilot landed the aircraft on the bush, a smart move. Six people were on board; they are all safe."
Barely a month ago, four ministry heads in Ukraine died in a helicopter crash, Naija News recalls.
It was gathered that the Ukrainian Interior Minister, Denis Monastyrsky, and three other ministers were in the tragic incident which occurred beside a kindergarten in Kyiv, Ukraine's capital.
At least 16 people reportedly died in the crash, nine of whom were aboard the helicopter when it went down.
Giving an update on the accident, the head of Kyiv's regional military administration, Oleksiy Kuleba, said the tragedy in Brovary had left 29 injured and killed 18.
He noted that an inferno started after the helicopter crashed. Authorities, however, are yet to understand what might have caused the accident.
At the time of the tragedy, children and staff were in kindergarten. At the moment, everyone has been evacuated.
Meanwhile, Ukraine police chief, Ihor Klymenko, told reporters that at least nine victims were aboard the helicopter, which belonged to Ukraine's state emergency service.
Another 22 people are in hospital, including ten children, he added. Naija News understands that paramedics, the police, and firefighters responded to the scene for a rescue mission.