2023 Presidency: What Tinubu Said In Akwa Ibom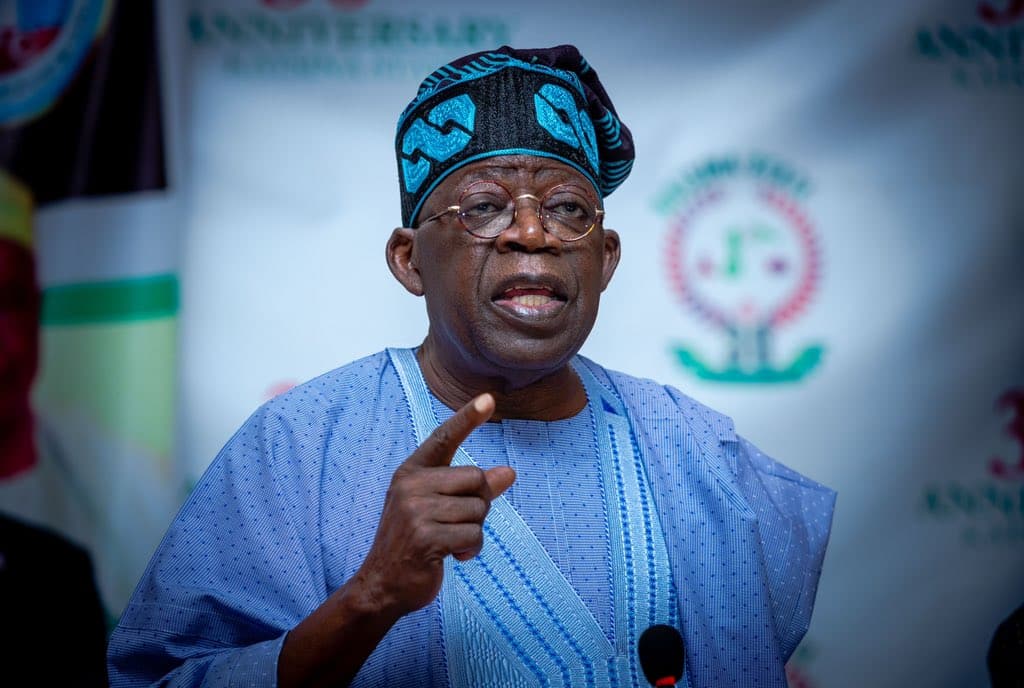 The All Progressives Congress (APC) Presidential Candidate, Bola Ahmed Tinubu, has promised that Akwa-Ibom will savour prosperity as an oil-producing state, if elected.
He also promised to provide job opportunities for Akwa Ibom people and Nigerians as a cardinal policy if he succeeds President Muhammadu Buhari.
He said the state will enjoy full benefits as an oil-bearing state, urging them to reject the Peoples Democratic Party (PDP) at the polls, which never cared about their welfare.
Naija News reports that the former Governor of Lagos State stated this during the APC presidential campaign rally at the Nest of Champion Stadium,in Uyo, the Akwa Ibom capital.
Tinubu promised to protect Akwa Ibom oil reserves from vandals so that the state can get what it truly deserves from the large oil deposits.
Tinubu also promised that oil companies will take care of and give back to their host communities to ensure development.
He said: "This land is blessed to be an oil producing State. Akwa Ibom really is the promised land. While we diversify the economy, oil and gas will remain vital to our nation. My administration has plans for the future management of these resources that will lead to greater prosperity.
"We will ensure self-sufficiency in meeting demand for petroleum products and will fight against those who will seek to impose artificial scarcity. President Buhari has fought against these forces. I will continue the fight.
"We will rob the oil vandals of their ability to rob us. Our security plans call for the use of the best aerial and ground technology to deter theft and vandalism that robs this region of its due revenues and also creates environmental and medical risks to our people.
"Your communities must benefit more from hosting the oil companies and from giving the nation for such a long time the revenue vital to our government's operations."