'Shettima Has Battled Boko Haram, I Have Fought Kidnappers' – Tinubu Makes Fresh Promise On Insecurity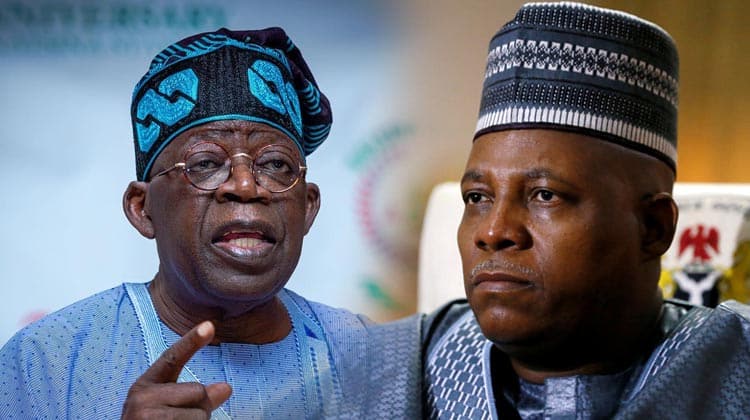 The presidential candidate of the All Progressives Congress (APC), Bola Tinubu has promised to tackle the issue of insecurity in Nigeria headlong if voted into power in the 2023 election.
The former Lagos State Governor vowed to fight insecurity to a standstill if elected as President by Nigerians.
Naija News reports he made the promise during his campaign rally on Saturday in Gusau, Zamfara State.
While thanking both President Muhammadu Buhari and Governor Bello Mattawalle for their efforts in tackling insecurity in Nigeria and Zamfara, Tinubu said he and his running mate, Senator Kashim Shettima will use their experience to take the battle to another level.
He submitted that while he has battled kidnappers and violent criminals during his time as the Lagos State Governor, Shettima has also battled Boko Haram during his tenure as the Borno State Governor.
Tinubu, therefore, stated that they will combine their experiences to root out insecurity in Nigeria if voted into power during the February 2023 polls.
He said: "If Allah blesses us to win this election, we will not relent until we beat this problem.
"My running mate has battled Boko Haram. As governor of Lagos, I too have fought kidnappers and violent criminals. We will use our experience and our vision to defeat the wrongdoers.
"My security plan will empower all branches of security forces."
According to a statement from his media office, Tinubu promised to recruit more personnel and improve the ability of the security agents to identify, pursue and stop the evil-doers.
He said his administration will use modern air and ground technology to trace and capture the criminals.