Nigerians Have No Business Staying In IDP Camps – Tinubu Makes Pledges To Benue People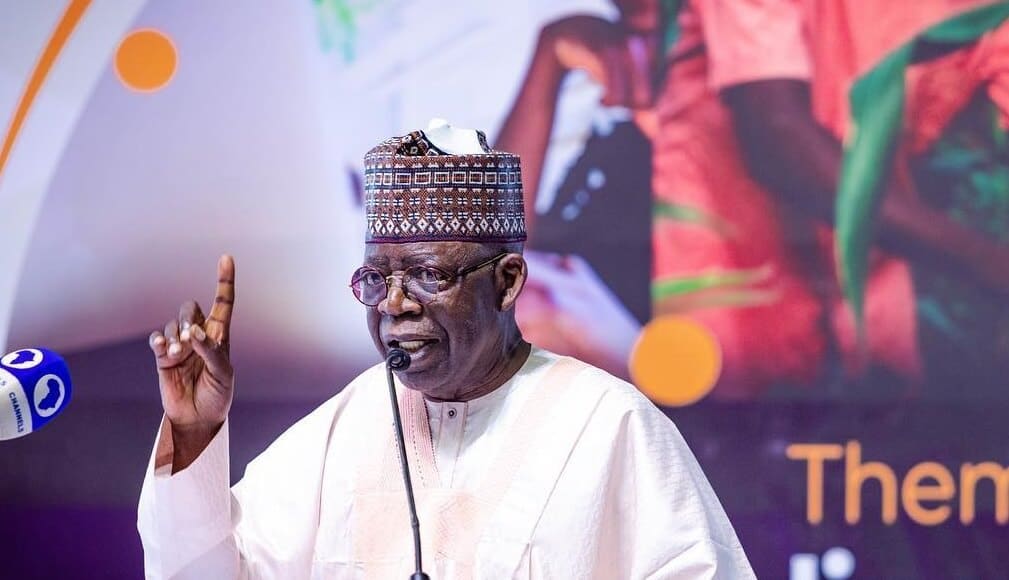 The presidential candidate of the All Progressive Congress (APC), Bola Tinubu has said Nigerians have no business staying at Internally Displaced Persons (IDPs).
Naija News reports that the APC flagbearer pledged to return IDPs in Benue State to their ancestral homes if elected as president in the forthcoming election.
According to him, hope and succour would be brought to IDPs who would be returned to their various communities when he is elected president.
Tinubu made the pledge when he spoke at the APC presidential rally at Aper Aku Stadium in Makurdi, Benue state capital on Thursday.
He said, "Once you elect me I will close IDP camps and return those displaced to their various communities and bring hope to them.
"Non-payment of salaries will be over. There will be stable electricity and improved quality of education in the country including loans for students.''
The APC flag bearer who described the party's governorship candidate in the state, Rev Fr. Hyacinth Alia as hope for Benue State did not only canvassed support for him but also appreciated the Minister of Intergovernmental Affairs and Special Duties, George Akume for being a trusted and very dependable politician.
It was gathered that Akume, who is the leader of APC in the state also appealed for support for Tinubu at the campaign rally.
He observed that " I know Senator Bola Tinubu for many years. He supported the National Chairman of the Peoples Democratic Party (PDP) Dr Iyorchia Ayu, a Christian who became Senate President and he has no place for religious fundamentalists.
"Just like the late Minority right leader J. S Tarka who established a relationship with the Kanuris from the north, Bola Tinubu is also firmly rooted with the Kanuris in the north.
"Tinubu is trained for Job, he won't experiment and has cordial relations with the north. So don't waste your PVC but vote wisely vote for Asiwaju.
"Asiwaju and I were Governors and when I lost my mother, he was the only Governor who came with one of the largest delegations to condole me at my Tarka country home.
"Asiwaju and Shettima are great men with great ideals to change Nigeria for the better.''