Massive Crowd As Peter Obi Visits Popular Abuja Plaza (Photos/Video)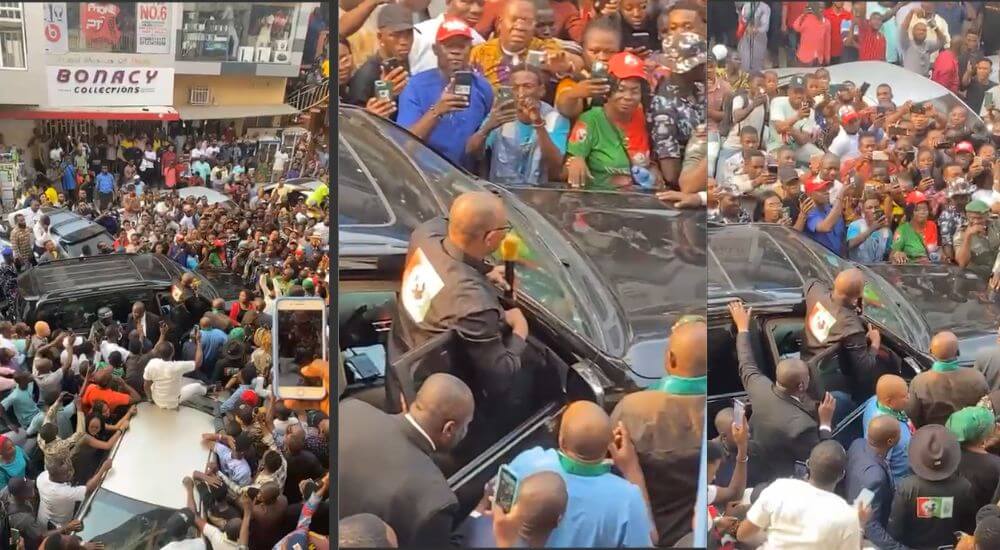 The presidential candidate of the Labour Party, (LP) Peter Obi, has met with traders at the popular Banex Plaza in Wuse, Abuja.
The former governor who earlier held a town hall meeting with the students of the University of Abuja was received by a mammoth crowd at the entrance of the plaza.
Obi during the meeting told traders at the plaza that he was the most qualified to rule the country.
He further urged them, saying it was time to use their vote for those who will no longer steal their commonwealth.
"In Nigeria everybody is suffering, these coming elections should not be based on tribe, no tribe buys bread cheaper, no religion buys bread cheaper.
"Let nobody tell you it's his turn, it's your turn to take back Nigeria and stop the stealing of public money, you are suffering because we the politicians are stealing your money. It is time for you to vote in those who will no longer steal your money.
"I am the most qualified to rule this country today, so go out and vote for Labour Party. You have voted for umbrella, it leaked, you voted for broom, they swept you over, now it is time to vote for human beings – mama, papa, pikin. When you vote Labour, hold me responsible I will change Nigeria," he said.