Tinubu: The Wicked Run When No One Is Chasing Them – Atiku's Aide Speaks On Allegations Against Buhari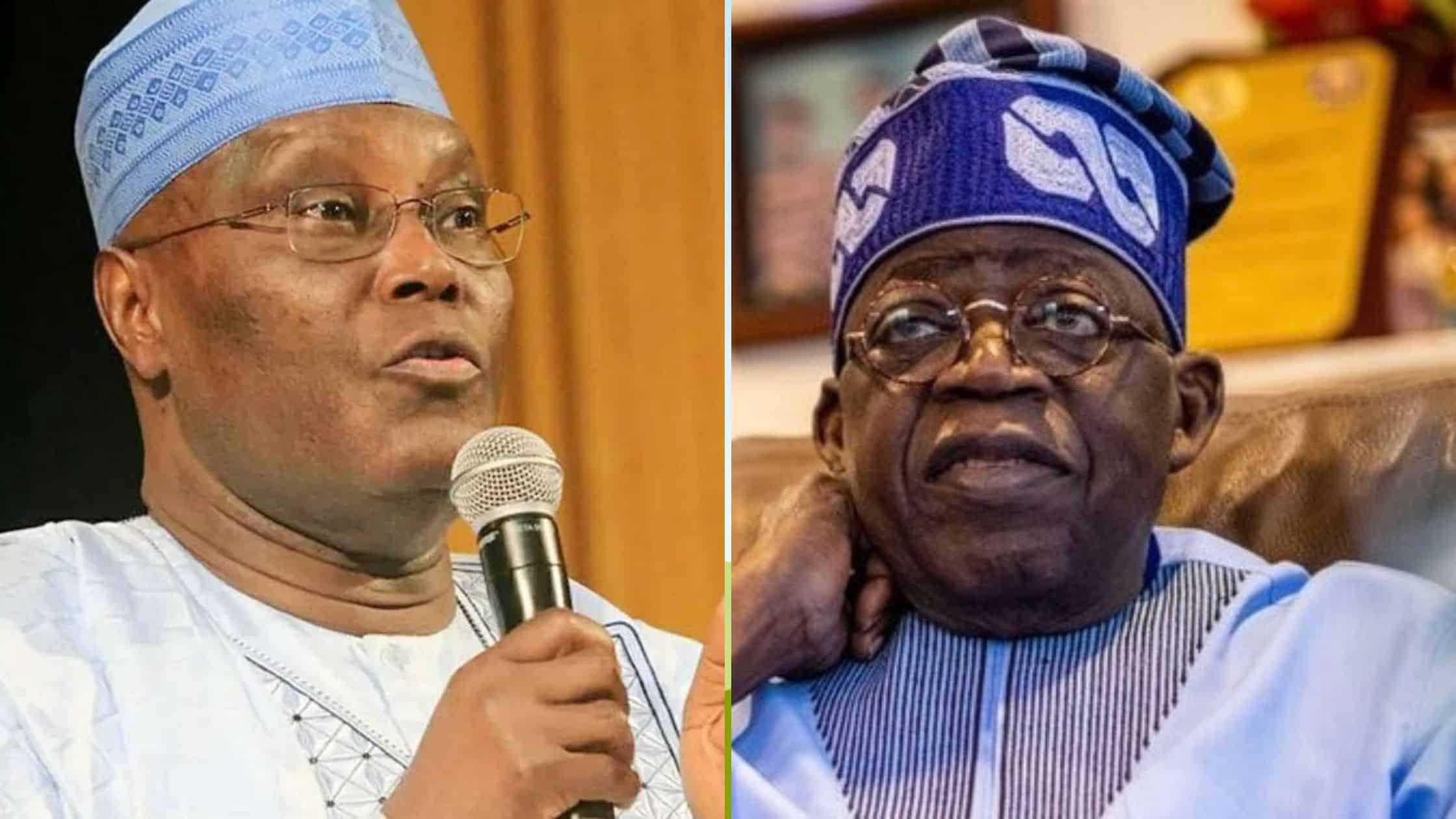 Phrank Shaibu, the Special Assistant to the Peoples Democratic Party (PDP) Presidential Candidate, Atiku Abubakar, has urged the All Progressives Congress (APC) flagbearer, Bola Tinubu, to stop dissipating energy on attacking President Muhammadu Buhari because doing so will not save him from imminent defeat.
Naija News reports that Tinubu had earlier claimed that the Buhari-led federal government were trying to sabotage his presidential bid with fuel scarcity and naira redesign policy.
Reacting to Tinubu's allegations, Shaibu stated that the APC flag bearer was crying over his imminent defeat.
He said, "Obviously frustrated by his inability to stop the cashless policy and currency redesign of the Central Bank of Nigeria (CBN) that will curb vote buying and enhance the credibility of next month's election, Tinubu, has begun crying over his imminent defeat.
"Tinubu, while addressing a rented crowd in Abeokuta, the Ogun State capital, said the currency redesign was targeted at him. Well, the Holy Bible says in Proverbs 28: 1 that "the wicked run when no one is chasing them, but an honest person is as brave as a lion.
"Even though the CBN policy affects all 18 political parties, Tinubu is the only one frustrated because his plan to deploy bullion vans and bribe poor voters and security agents on the day of the election has failed woefully."
Speaking further, Shaibu alleged that in 2019 two cash-laden bullion vans were spotted entering Tinubu's home in 26 Bourdillon Road, Ikoyi.
He claimed that the incident was reported to the Economic and Financial Crimes Commission (EFCC) but nothing was done.
He said that Tinubu was frustrated by Buhari's refusal to attend some of his rallies, hence the attack on the presidency.
"The frustrated APC candidate stated, 'You're hoarding fuel and hoarding the naira. Still, we will vote, and we will win this election.
"Whether you change the ink of the naira or spend money till you are in debt, things won't turn out as you hope, we are the ones who will win the election, and our opponents will fail.
"It is funny that Tinubu is just commenting over the fuel scarcity which started in different parts of the country as far back as February 2022.
"In Lagos, where Tinubu claims to be the landlord, the state has been witnessing fuel queues since last November," he added.