Dark October: Linda Ikeji Keeps Mum As Parents Of Slain UNIPORT Students Demand Suspension Of Movie Premiere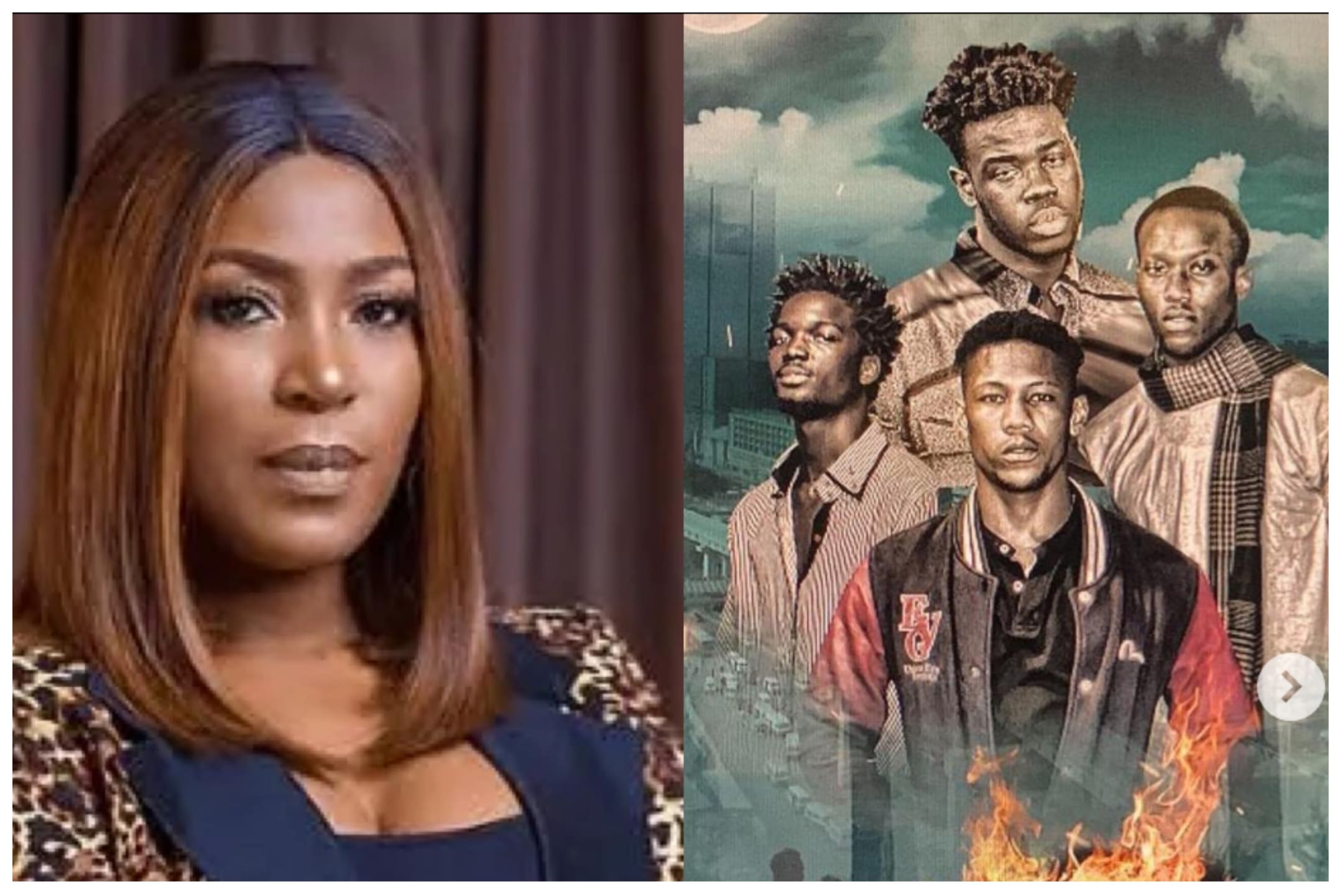 Nigerian billionaire and blogger, Linda Ikeji, has kept mum over the issue raised by aggrieved parents of the four students of the University of Port Harcourt, who were killed by a mob in the Aluu Community, Rivers State in 2012 ahead of the movie premiere 'Dark October', which tells the story of the tragic incident.
Naija News reports that the affected families in a statement through a human rights group, The Integrity Friends for Truth and Peace initiative, (TIFPI) in Port Harcourt said the movie producer, Linda Ikeji made the film which has been scheduled for a premiere on February 3, 2023, without their consent.
The Executive Director of the body, Livingstone Wechie, said the movie will bring back unpleasant memories they had managed to bury and reawaken the already-doused trauma caused by the tragic killing of their children.
The group noted that it was insensitive and mischievous to make the movie without consulting the affected family.
They urged Linda Ikeji and her business partners including Netflix, and FilmOne Entertainment Company to retract the movie till further notice.
The statement read: "The attention of the four bereaved families of the ill-fated Aluu 4 incident have been drawn to a widely advertised movie titled: Dark October' which was produced by a known blogger by the name Linda Ikeji as stated therein.
"For the records and sadly so, Linda Ikeji produced the movie without seeking the consent of the affected families and parents of the unforgettable Aluu 4 victims.
"It is important to state that the inexcusable and desperate action of Linda Ikeji on this blood-laced story in what is now christened globally as Aluu 4 or Uniport4, may falsely or arrogantly indicate that these innocent boys do not come from homes and this is not only illegal, it is both inhuman and un-African of one who should know better.
"To this end, on behalf of the parents/families of the Aluu 4, we hold that the production and distribution of this movie by Linda Ikeji without the consent and consultation with the affected families/parents is insensitive, mischievous and unacceptable.
"We, therefore, demand that Linda Ikeji and her business partners including Netflix, FilmOne Entertainment Company, etc, should by this notice, immediately retract and suspend any further actions including the premiering slated for February 3, 2023, and any other date pending and subject to consultations and express consent of the affected families who are at the receiving end of the entire assault."
Meanwhile, Linda Ikeji is yet to respond to the statement at the time of this report.