'APC Campaign Council May Ruin Tinubu's Ambition, Continues To Favour Outsiders'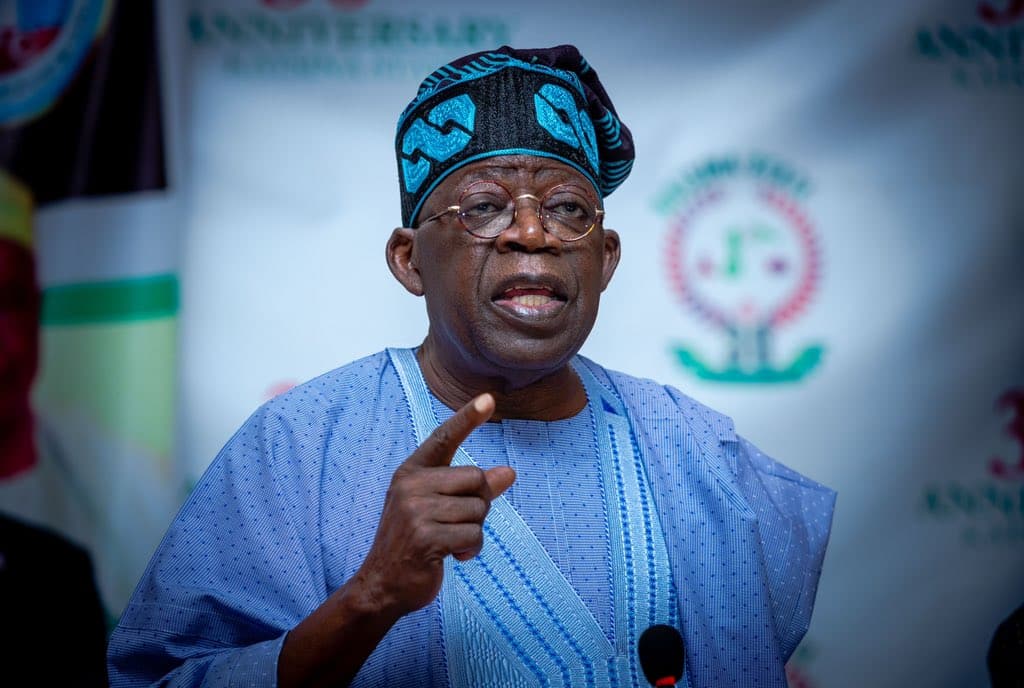 The Presidential Campaign Council (PCC) of the All Progressive Congress (APC) may ruin the ambition of its flag bearer, Bola Tinubu, in the February 25 election if not reconstituted.
The National Coordinator of Disciples of Jagaban (DOJ), a Tinubu Support Group, Comrade Abdulhakeem Adegoke Alawuje, made this known in a statement on Wednesday.
Alawuje also accused the APC PCC of favouring those who did not labour for the party and those who are not working for Tinubu's victory in the forthcoming presidential poll.
He said the PCC and the APC were not being fair to those that meant well for the victory of the party in the forthcoming general elections.
He said the recent resignation of Naja'atu Muhammad is a signal to the insincerity of the managers of the PCC itself by appointing those that did not mean well for the party.
The statement reads: "The PCC knows the sincere Tinubu loyalists but are merely frustrating them by placing and engaging the insincere ones. So the result is what we've just seen in the resignation of Mrs Naja'atu Muhammad.
"Apart from being a PDP mole and spying for Atiku Abubakar, who doesn't know Naja'atu was an anti-Buhari person who campaigned vigorously for and stood solidly by the Vice President Yemi Osinbajo during the APC presidential primary.
"The PCC is being unfair to sincere individuals and committed groups who have sacrificed greatly and are ready to give their all to ensure Senator Bola Ahmed Tinubu succeeds President Buhari by becoming victorious in the February 25 presidential election.
"Seeing some of the directors resigned from the job is not surprising at all because the  system that made some of them to be the directors in the PCC in the first instance is seriously faulty and is unfair to those who really deserve the appointment as Directors. That is what favoritism breeds. That is the consequence of favouritism.
"PCC leadership has forgotten that it is not everything that shines that is gold. They unmistakably entrusted the responsibility of real loyalists into the hands of fake loyalists rather than consider those who have proved themselves as undisputed and undiluted lovers of Asiwaju Bola Ahmed Tinubu. PCC has refused to provide the needed leadership.
"The PCC leadership must realise that Tinubu project belongs to all of us, and not only to the political elites and the privileged ones. They need to realise that while some are propelled by natural love for Tinubu because of his candour, capacity, competence and track record, many of those big names are only out to protect their offices and pockets; hence, PCC should be wary of playing into the hands of insincere or fake loyalists".