2023: Akpabio Will Not Win Senatorial Election – Former Minister, Etiebet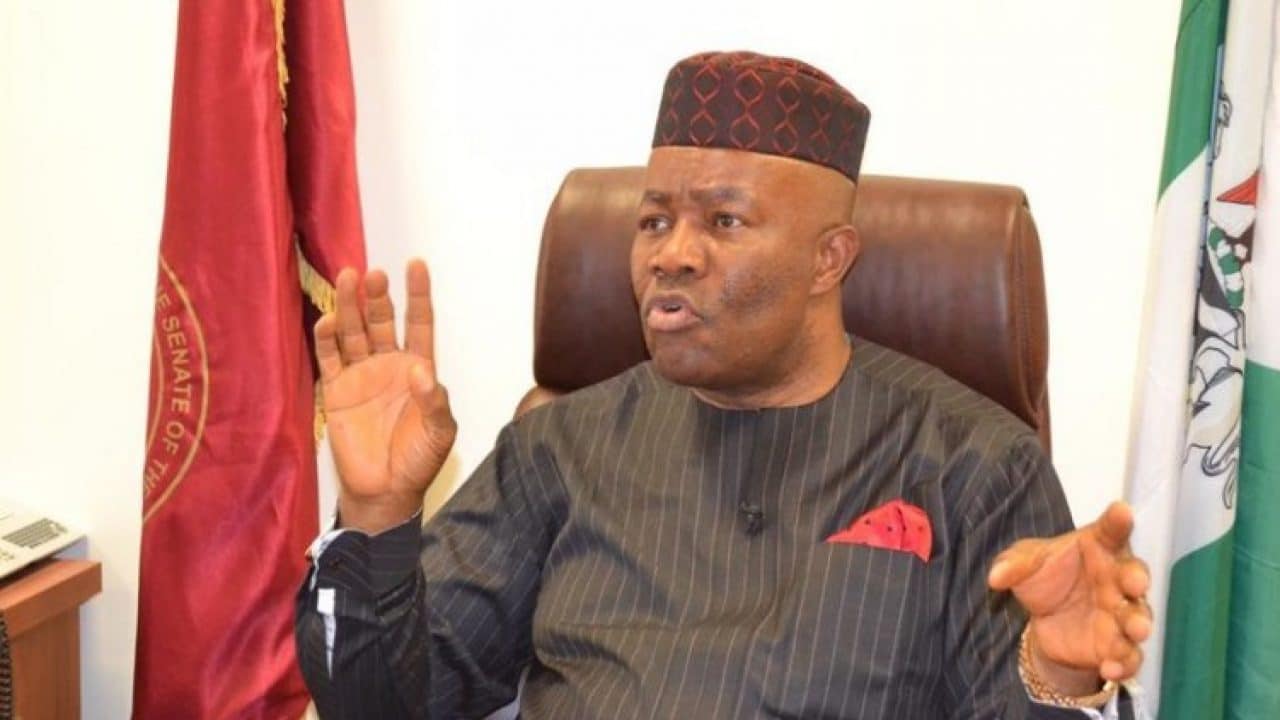 A former minister of Petroleum, Don Etiebet has reacted to the judgement of the Supreme Court declaring Godswill Akpabio as the All Progressives Congress (APC) candidate for Akwa Ibom North-West Senatorial District.
The APC chieftain said the ruling on the apex court will not change the resolve of the zone to vote for the Abak-5 candidate in 2023.
Naija News had earlier reported that the Supreme Court in a judgment on Friday affirmed Akpabio as the APC candidate.
Justice Ibrahim Saulawa, after reviewing the arguments canvassed by Akpabio, said that his appeal was meritorious and therefore allowed.
The former minister in his reaction said voters from the senatorial district will reject Akpabio in the forthcoming election.
Etiebet in an interview with newsmen on Friday said, "We, in the senatorial district, do not accept the verdict because of the inherent inconsistencies in the runoff to the primaries in our layman's view, but we fully respect the judgement having come from a court and the Supreme Court for that matter.
"Although this point was not adduced in the court, we from the senatorial district have since resolved that it is the turn of Abak-5 Zone of the District and in particular, the Abak/Etim Ekpo/Ika Federal Constituency to produce the senator this time round since all the other three federal constituencies in the senatorial district have produced senators several times.
"The Federal Constituency of Ikot Ekpene where Senator Godswill Akpabio comes from has produced five senators since 1960 or three senators since 1999, including Godswill Akpabio himself, whereas the Abak Federal Constituency has produced none since 1960.
"That is why, the district unanimously nominated Deputy Inspector-General of Police, Udom Ekpoudom (retd.), from Etim Ekpo LGA of Abak Federal Constituency to contest under our great APC banner."
He alleged that Akpabio did not participate in the senatorial primary monitored by INEC.
The former minister claimed that Akpabio rushed back to contest for the seat having failed in his presidential bid.
He added, "If Senator Godswill Akpabio has any feeling of comradeship, brotherliness and love for others except his inordinate inert political power mongering, he should have considered giving this Abak Federal Constituency, which has not tested the Senate since 1960 the chance to go unimpeded just like others from that constituency, who had surrendered for him for love and the interest of the District.
"However, it is the resolve of the ABAK-5 Zone of the Senatorial District, where I come from, and its allies in Ikot Ekpene and Ini/Ikono Federal Constituencies to support any Abak Federal Constituency Candidate to win the election. It is their turn and it is just".