Kwankwaso: Labour Party Is Like Andrew Liver Salt – Says Buhari's Aide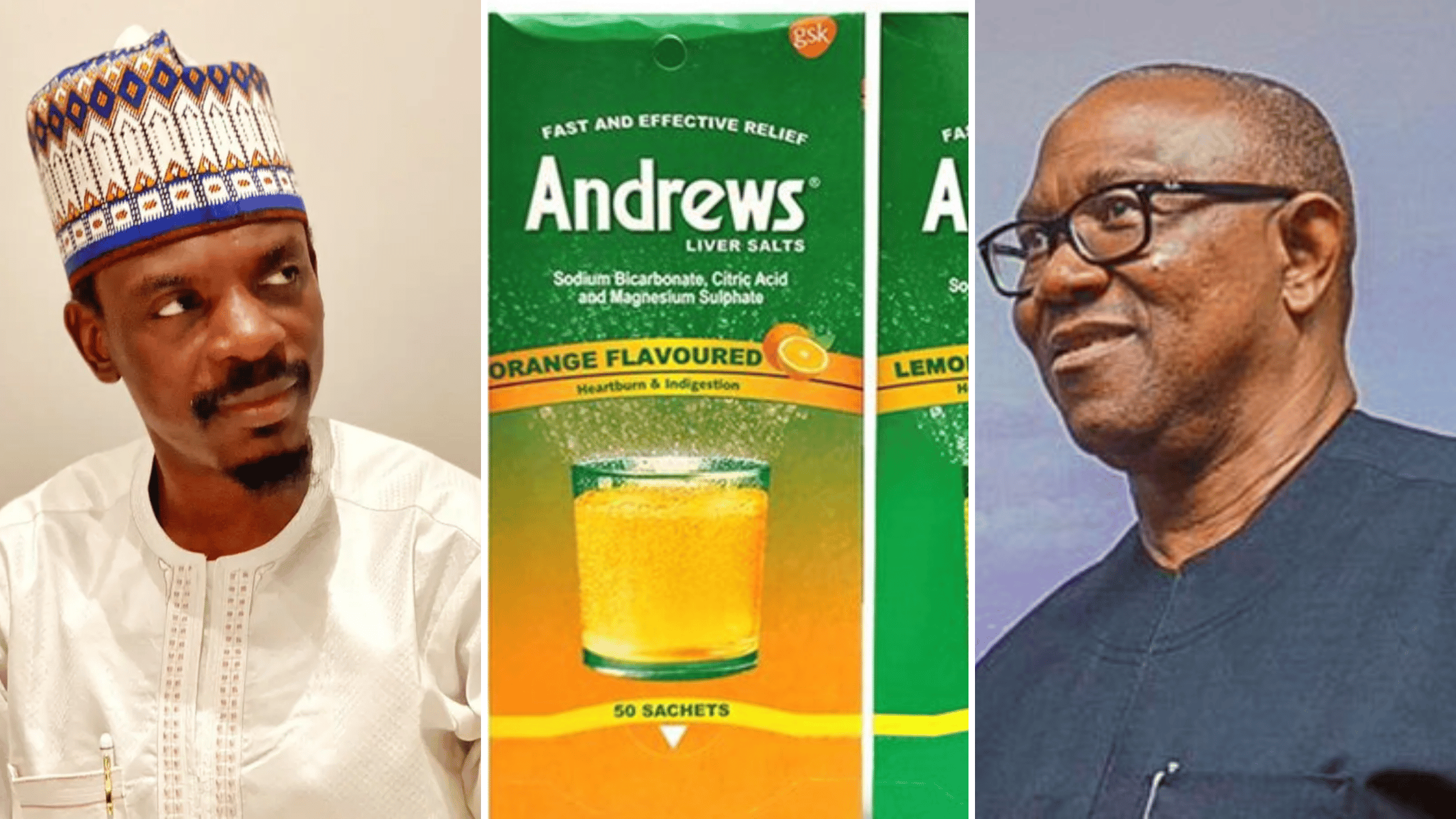 President Muhammadu Buhari's Special Assistant on Digital Communications, Bashir Ahmad, has taken to social media to liken Labour Party to Andrew Liver Salt, a popular laxative and antacid used as a remedy for mild stomach upset.
"To Kwankwaso, the Labour Party's popularity is just like Andrews liver salts," the presidential aide wrote on his Twitter page on Thursday morning.
Ahmad's controversial comment was coming hours after the presidential candidate of the New Nigeria Peoples Party (NNPP), Rabiu Musa Kwankwaso, took a swipe at the Labour Party (LP) candidate, Peter Obi, while attending to questions during an interview at the Chatham House in London, on Wednesday.
Naija News reported earlier how Kwankwaso stated that he is a Ph.D. holder and not a trader, stressing that he has more experience to take the Nigerian leadership job having been in the system for over 30 years.
The former Kano State Governor boasted that he was in the civil service for 17 years, deputy speaker of the house in 1992; and also a Senator.
He said he is ready to engage any other candidate that has better qualifications than him, arguing that competence and not sentiment should be used in choosing the next President of Nigeria.
In his words, "I'm a PhD holder in civil engineering. I check your candidate for what he has. I have been in the system for over 30 years now. I was a civil servant for 17 years. I wasn't a trader.
"I was deputy speaker of the house in 1992; I was in the constitutional conference elected delegates. I was governor of Kano state for eight years. I was in the Senate. If anyone wants Kwankwaso to withdraw, let's bring criteria and select the best
"Anytime I have a better candidate, I'm ready to talk to him. If you have a party which is based on ethnicity and religion — that is the difference between the Labour Party and our party, which is a national party."
Naija News recalls that Ahmad had told Igbos to negotiate if they ever wanted one of their own to become the President of Nigeria.
According to the presidential aide, the Igbos do not have the numbers to vote their way into power. Ahmad made this known in a Twitter post on Wednesday in reaction to a post by veteran actor, Kanayo .O. Kanayo on how Igbos should vote in 2023.
Earlier, Kanayo urged Igbos to stay where ever they were across the country to cast their vote for the presidential candidate of the Labour Party (LP), Peter Obi, during the 2023 general elections.
The actor cum lawyer, via his Instagram page on Tuesday night, noted that the totality of the southern votes is over forty million, and the only way the LP flag bearer can attain 25 per cent from 36 States is if those across the country stay put where they are to cast their votes.
He, however, stressed that rumours of wars and attacks against the Igbos during the elections are fabricated and geared to instil fear into the average Igbo person, so they will flee from where they currently reside to their region during the 2023 polls.
Reacting, however, to Kanayo's submission, Ahmad said the video had only succeeded in damaging Igbo politics weeks before a national election.
The presidential media aide urged the Igbos to rather negotiate for the presidency.