Tinubu: You Have Fallen Into The Pit You Dug For Atiku, Explain How You Stole N20 Billion From Lagos – PDP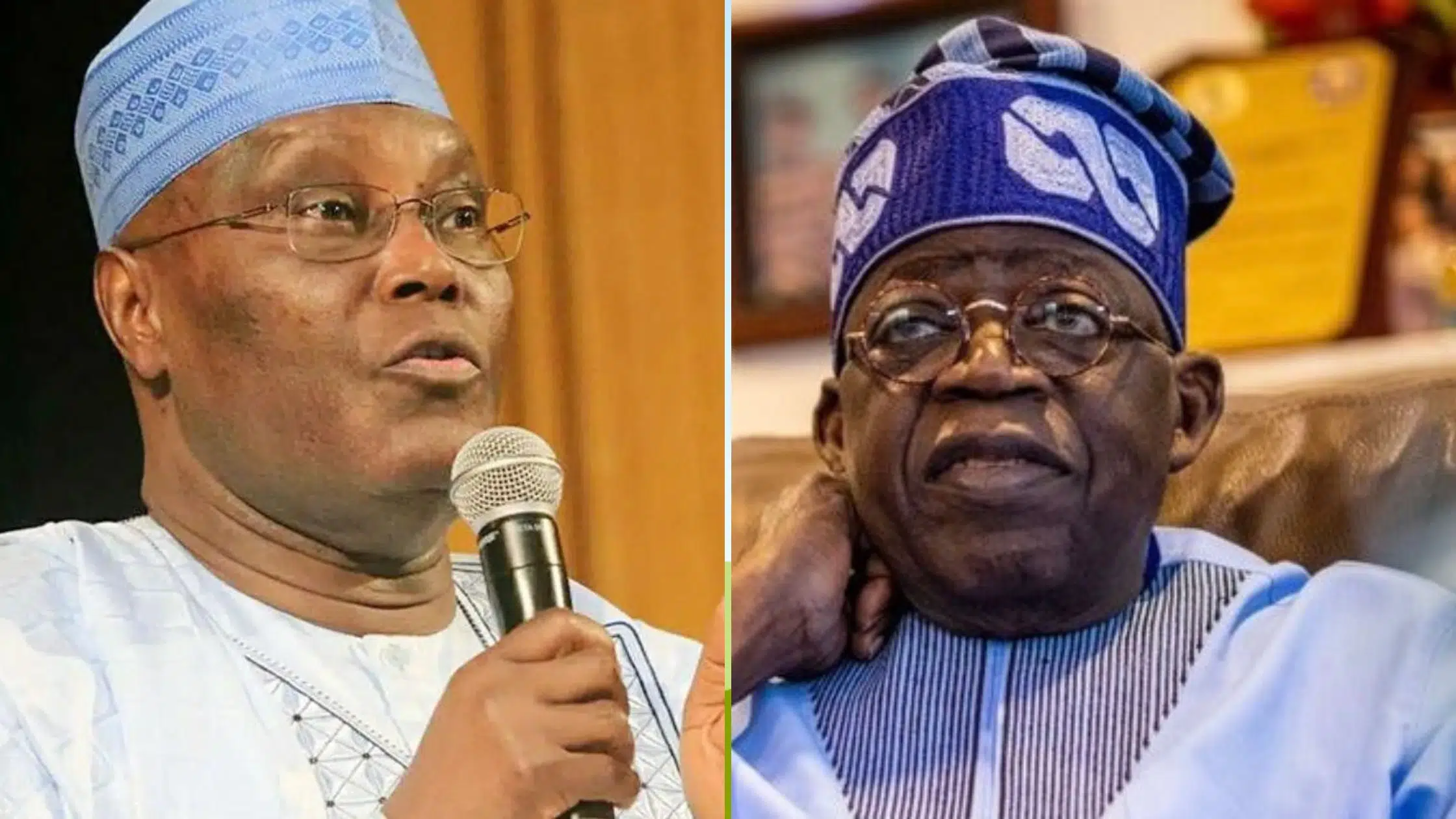 The Atiku-Okowa Presidential Campaign Organisation has asked the All Progressives Congress (APC) Presidential Campaign to apologise over it's failed attempts to tarnish the reputation of the presidential candidate of the Peoples Democratic Party (PDP), Atiku Abubakar.
The spokesperson of the Atiku-Okowa Presidential Campaign Organization, Kola Ologbondiyan, made the demand at a press conference in Abuja, on Wednesday.
According to him, the presidential candidate of the APC, Bola Ahmed Tinubu has shot himself in the leg by allegedly hiring the former aide of Atiku to make false allegations.
Ologbondiyan insisted that Achimugu's allegations has led to the unraveling of Tinubu's involvement in the use of "Special Purpose Vehicles" especially the Alpha Beta Company to fleece Lagos State under the guise of tax collection.
He said, "Now that Tinubu's evil diversionary scheme against Atiku Abubakar has failed and Nigerians have seen that there is no iota of truth in his allegation against Atiku Abubakar, our Campaign demands that Tinubu should tender an unreserved apology to Atiku Abubakar, he should listen to the voice within and withdraw from the Presidential race.
"If anyone is to be arrested and disqualified from the presidential race on account of corruption, certainly, that person is not Atiku Abubakar but Bola Tinubu."
He went on to describe Tinubu as an artful dodger who was trying to create a diversion from his crimes by carrying out character assassination on Atiku.
Ologbondiyan said, "Like the age-long aphorism states, those who dig pits for the innocent always fall into them.
"This is the case in the vexatious plots by Asiwaju Tinubu to divert attention from his litany of atrocities by seeking to impugn the impeccable character of our Candidate, Atiku Abubakar, with the unfounded controversy of corruption.
"Today, the entire world has seen that the real Mr SPV; the Corruption kingpin, the real 'artful dodger' of Nigeria is Bola Ahmed Tinubu, the 'emilokan' Presidential Candidate of the APC.
Ologbondiyan alleged that when Tinubu realized that his corrupt activities were about to be unearthed he hired Achimugu to serve as a diversion.
He claimed that Tinubu has been desperately trying to divert attention from his alleged use of Alpha Beta Consulting Limited and Alpha Beta LPP, companies he reportedly owned by proxy, to loot N100bn tax money belonging to Lagos State, since 2002.
The PDP stalwart stated that Nigerians are now aware of how Alpha Beta held the exclusive right to collect taxes in Lagos State in return for a commission under very shady arrangements through which it reportedly siphoned billions of naira belonging to Lagos State.
"Bola Tinubu, sensing that his many corrupt activities, especially his fleecing of Lagos State with many Special Purpose Vehicle (SPV) companies was about to come to light, rushed to hire a serial blackmailer, as he has always done, to foul the public space with fabricated allegations against Atiku Abubakar.
"The public is now aware of a petition before an anti-corruption agency wherein Tinubu's alleged SPV company was reported to have used another company which shares same address with Tinubu's office on Idowu Taylor Street in Lagos to launder Lagos State funds.
"Documents sighted in one of the anti-corruption agencies reveals that Tinubu's SPV allegedly laundered over N20 billion ($46.5m) in different currencies to several companies, including payment of N1bn ($2.3m) to company that is widely known to belong to him."