Suspect Behind Pornographic Sound Heard During FA Cup Coverage Revealed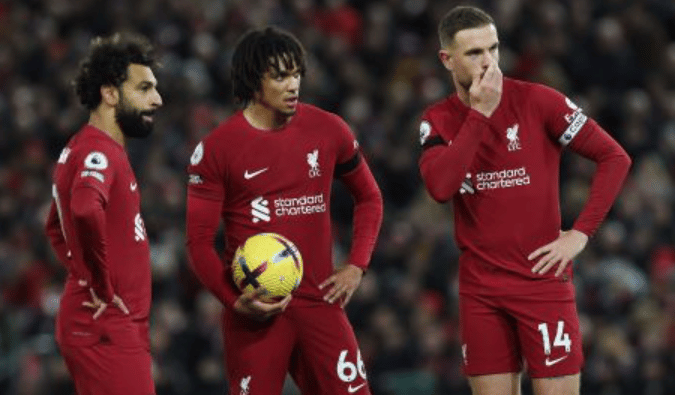 The sexually explicit noises heard during the BBC coverage of the FA Cup replay between Liverpool and Southampton was allegedly caused by a YouTube prankster.
BBC presenter on duty when the incident happened, Gary Lineker shrugged off the incident even though it interfered with the broadcast of the game.
Naija News recalls that before the Wolves vs. Liverpool game, Lineker's pre-match build-up featured sounds from a pornographic video.
Later on, Lineker posted an image of the phone that he claimed was "taped to the rear of the stage".
The hoax was carried out in a studio at Wolverhampton's Molineux Stadium as Lineker, and two sports experts – Danny Murphy, and Paul Ince, hosted the show.
Later that day, Lineker admitted on BBC Two's Newsnight that he had originally thought a video had accidentally been sent to one of the pundits' phones and had been left on.
But he complained that it was "very loud" and noted that he had observed that the noises would stop each time the producers left the studio to show a video clip.
He, therefore concluded that someone watching TV had to be the one who was remotely triggering them.
A thorough search got underway as soon as the match coverage got underway before Lineker and the analysts returned to review the first-half action.
Following the game, the BBC apologized in a formal statement to "any viewers aggrieved during the live coverage of the football" game.
Hours after the incident, YouTube prankster Daniel Jarvis claimed responsibility for the trick. He posted a video on Twitter that appeared to show him at Molineux.
Jarvis received a suspended sentence in October after he was found guilty of aggravated trespass about an incident in which he ran into England batsman Jonny Bairstow while trespassing on the Oval pitch in south London during a Test Match.
He received a two-year suspension of his two-year prison sentence and an eight-week prison sentence, as well as a two-year attendance restriction in England and Wales for all sporting events.