Five Popular Female Celebrities Whose Weight Loss Surprised Nigerians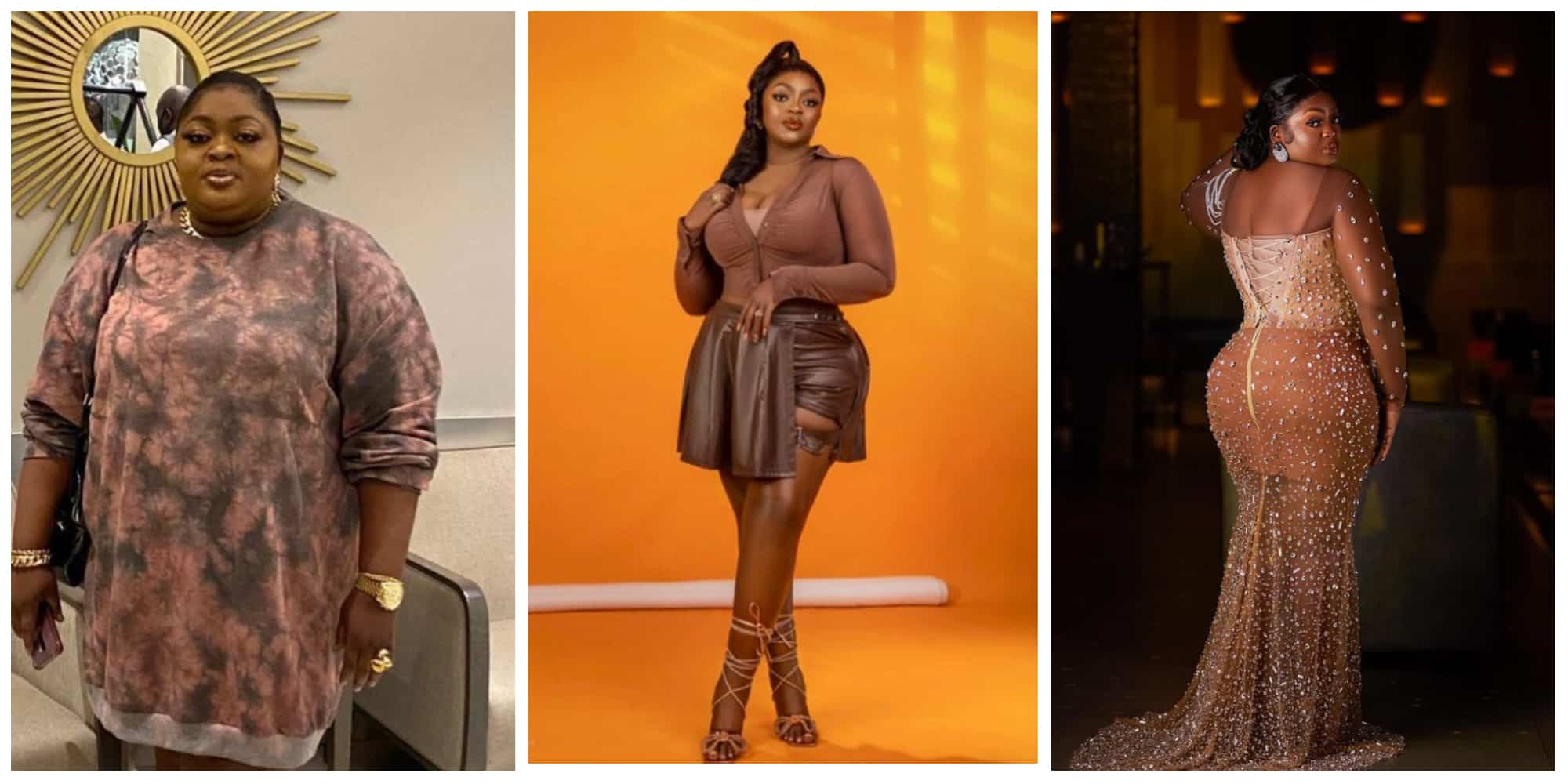 With the recent trend of many Nigerian female celebrities eager to look sexy and have a banging body, being chubby no longer seems fashionable.
However, losing weight comes with lots of discipline even when someone chooses to undergo gastric bypass surgery.
In this article, Naija News highlights five popular Nigerian celebrities whose weight loss surprised many Nigerians.
1. Eniola Badmus: Before now, Nollywood actress, Eniola Badmus, was considered one of the plus-size ladies in the Nollywood industry and was frequently trolled and ridiculed for being fat and likened to a 'sugar mummy'.
The actress also lamented about how people wanted to force her into depression because of her body size.
In 2021 Eniola made a decision to prove people wrong by embarking on a weight loss journey which earned her her current stature.
Although the actress did not reveal the secret of her weight loss, however, gist made the rounds online that she underwent gastric surgery to enable her to control her food intake.
2. Teni: Nigerian singer, Teniola Apata, popularly known as Teni, recently surprised fans with her weight loss journey.
On January 1, 2023, she posted a video that documented her weight loss journey with the caption, "Impossible is nothing! Happy New Year '23".
According to the singer, she decided to lose weight because of her health and didn't want to die.
3. Ronke Oshodi-Oke: In 2021, Nollywood actress, Ronke Ojo, popularly known as Ronke Oshodi-Oke, caused panic among fans when she went from 110kg to 87kg.
Many had thought the actress was battling an ailment but during an interview with PUNCH, the actress said she was on a weight loss journey due to her health.
4. Lepascious Bose: Nigerian Comedienne cum actress, Bimbo Ogunboye, popularly known as Lepacious Bose, often made jokes about her big body size.
She lost a lot of weight in 2018 which caught the attention of many people as she went from a size 32 to a size 14.
5. Elvira Ibru:  Nollywood actress, Elvira Ibru, also underwent a weight loss journey due to some health concerns.