Edo PDP Chieftain, Supporters Dump Party For APC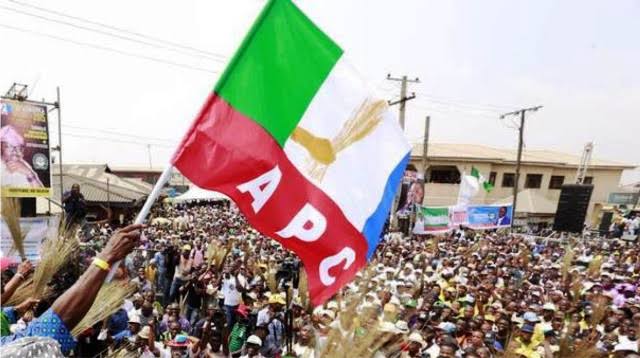 The Edo State chapter of the All Progressives Congress (APC) has gained more supporters following the defection of Goodluck Adenomo, a chieftain of the Peoples Democratic Party (PDP) in the state.
Reports obtained by Naija News on Friday revealed that the indigene of Ovia South West Local Government Area of the state decamped to APC with his herd of followers.
Adenomo was received at the administrative headquarters of the APC on Thursday.
Explaining the reason for his defection, the former PDP chieftain reportedly said he joined APC to work for the reelection bid of the lawmaker representing the Ovia Federal Constituency, Dennis Idahosa.
The politician commended Idahosa saying his performance outclassed others who had represented the constituency in the past.
Stressing the need to support Idahosa, he said, "It is for this reason for that my teeming supporters and I have decided to pitch tent with the APC to support the reelection of Idahosa.
"His performance in the office within the space of three years remained an eye opener to us in Ovia because we have had lawmakers before him who didn't come close to what he had done."
Reacting, the APC Chairman of Ovia South West, Emma Ogbomo, while receiving Adenomo and other new members, said he was elated seeing Adenowo coming into the party at this time.
"We are indeed happy with your coming and want you all to know that you will be accorded the same privileges and rights as the old members," The PUNCH quoted Adenomo saying.