Suspects Confirm Invasion Of APC Senator's House In Niger, Confess They Wanted To Kidnap Him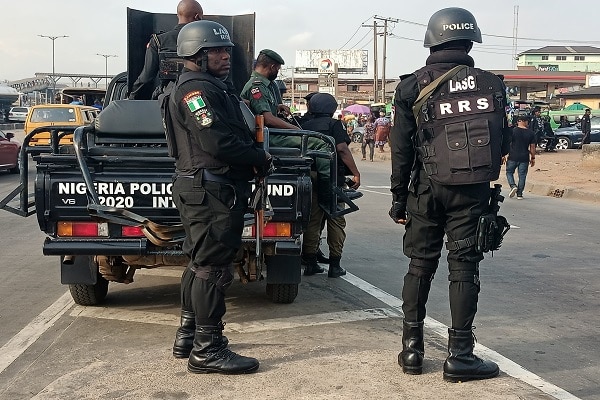 Fresh information has emerged that arrested suspects concerning the invasion of the residence of the Senator representing Niger East Senatorial District, Senator Sani Musa at the weekend have confessed they wanted to kidnap the All Progressives Congress (APC) lawmaker.
Naija News reports that the suspects, who confirmed the invasion of Musa's residence also confessed to the police that they thought the senator would be at home having attended the coronation ceremony of the Emir of Kagara that Saturday.
The spokesman for the Niger State police command, Abiodun Wasiu in a statement revealed that the disclosure by the suspect about their wanting to kidnap the APC senator was a piece of additional information that emerged in the course of their investigation.
Naija News reported on Sunday that the former Minister of Aviation, Femi Fani-Kayode raised an alarm over a plot to kill Musa.
In a tweet via his Twitter page on Saturday evening, Fani-Kayode claimed that nine armed persons attacked the home of the lawmaker in Minna, the Niger State capital.
He wrote: "The horrendous attempt to kill Sen. Sani Musa, a dear friend & brother of mine, a leading member of the APC & one of the Directors in the Tinubu/Shettima PCC in his home this evening by 9 well-armed, bloodthirsty & violent assassins is despicable. I wholeheartedly condemn it.
"Thankfully some of the perpetrators have been apprehended by the security agencies and those that were behind this dastardly attempt to kill the Senator and his family shall be exposed and brought to justice.
"May God protect us all from evil and bloodthirsty men."
However, Naija News gathered that the Niger police spokesman disclosed that efforts were on to apprehend other members of the gang.
Wasiu noted that "Niger State Police Command wishes to state that additional facts emerged in the course of the investigation, as one of the suspects confessed further that the hoodlums led by the said Sherrif, presently at large, targeted the Senator's home in Minna.
"The hoodlums suspected that he could be at home, having attended a coronation ceremony at Kagara on the same date and possibly kidnap him."