Wizkid Sparks Mixed Reactions As He Declares Rap Music Dead And Boring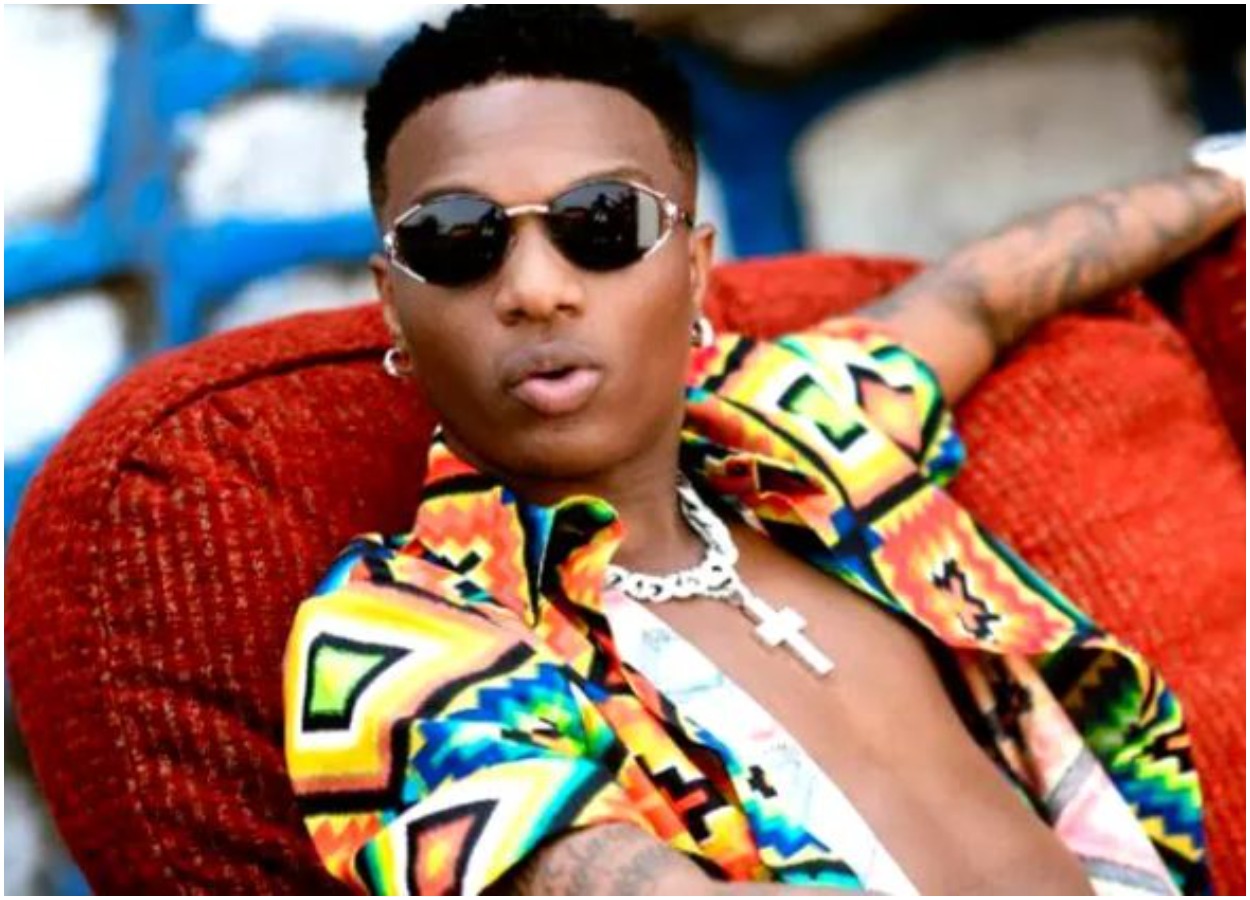 Nigerian award-winning singer, Ayodeji Balogun, popularly known as Wizkid, has subtly made a mockery of the rap genre of music.
Naija News reports that the singer in an interview with 10 Magazine said he doesn't listen to rap music because it's dead and boring.
Wizkid claimed that Afrobeats is the new pop stressing he has sold two million copies of one of his songs in America.
According to the 'Ojuelegba' crooner, listening to rap is tiring because the artists often make repetition of beats and flows.
In his words: "Afrobeats is the new pop. I sold two million copies in America off of one song! Even some American artists don't have a diamond record. If I'm being honest, I don't listen to any other genre of music anymore.
I don't listen to rap, that shit is boring to me. It's dead now, it's tired. These guys do the same shit, rap on the same beats and the same flows."
Nigerians React
Wizkid's statement sparked mixed reactions as some netizens berated him over the statement while some music enthusiasts agreed with him.
emini_kabex wrote: "I kuku no blame am for saying such. When even the godfathers and mentors of the RAP game,would rather invest in an average SINGER,but would ignore an never help an obviously talented rapper due to the fear that he might dethrone them and take over their spots. When the scrambling for a club hit song is more than the passion for the game. When even rappers won't even work with their fellow rappers all in the name of ego, beef and pride,but would spend their last millions to gum body with singers wey use trending slang or lamba blow… What were you expecting??"
preacherbeats wrote: "I listen to Rap and Hip Hop everyday of my life. . . . Hip Hop Head til I die 💯 WizKids validation on Rap music is not needed. He should stick to his Afrobeat"
moyamilia wrote: "I'm not a wizkid fan but I totally agree to everything cos I mostly listen to Afro pop now and I can't stand rap songs, dead and boring like he said"
kvng_kallie wrote: "Coming from someone that all ur songs are same beats and same words ???? Kontinu"
ezeqwesiri wrote: "Rap is harder than Afrobeats; Repetitive chorus/ hooks. Rap can never die"
officialbolanlebabs wrote: "American fans leaving Wizkid like bad habit for this. Don't say that bro, naa! These are things you say amongst friends not in public. The likes of 2pac, Notorious B.I.G, Dr Dre,Snoop, Nas, Jay Z, and co made it there and still rep's it. Stop trippin …say you don't listen to Nigerian rappers not rap songs in general"
vsace_ike wrote: "I cant agree with this, it's not dead, it's just not your type of music , not everybody likes Afrobeats. it would make sense for someone like you to love Afro beats compared to somebody who grew up in a environment where they could relate to rap music"
cynthialopez_official_ wrote: "Mumu have audacity to say same flow and same line for ode wey don over use she say she say,nothing person no go see for this small pikin hand"
nzeakokosi7 wrote: "This might come out disrespectful, but you need some level of intellectual prowess to actually understand and enjoy rap, that shit is hardcore poetry with rhythm and cadence. It's not for everyone, I enjoy Afro beats but it's just repetitive hooks/Chorus and beats, not much wordplay is required. I'd say the heroes of Afro beats are the producers and beat makers."