FG Lists Conditions For Passengers To Board Abuja-Kaduna Train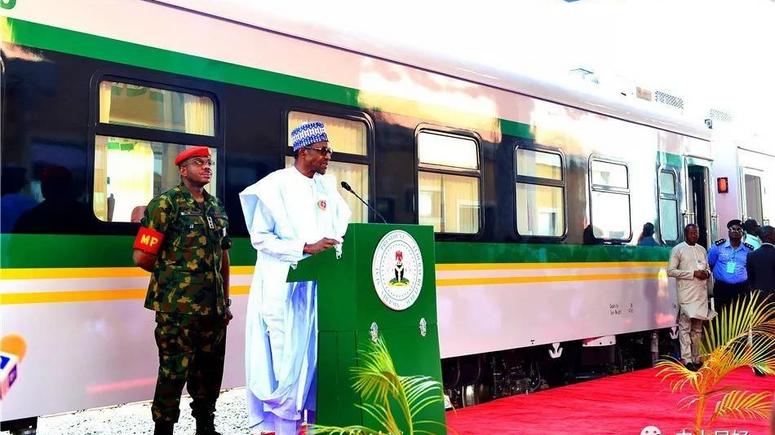 The Federal Government has listed new conditions for passengers as the Abuja-Kaduna train service gets set for resumption within seven days.
The Minister of Transportation, Mu'azu Sambo, made this known to reporters on Sunday in Kaduna while inspecting and test-running the train route.
Naija News recalls that the Nigerian Railway Corporation shut down the station following a terrorist attack on the train and the abduction of many passengers in March 2022.
However, speaking on the resumption of services along the Abuja-Kaduna corridor, Sambo said passengers would need to get new requirements for boarding the train.
The minister said passengers would provide a phone number and a National Identification Number (NIN) at the point of boarding.
Sambo added that adults will pay for minors and will register for them and an adult can only register for not more than four minors.
He said: "Now, we have introduced a new system before you buy a ticket.
"Your purchase of a ticket requires you to provide a phone number and a national identification number in order to profile because that is the beginning of the security checks.
"So, at any point in time when a train moves from one station to another, we know who and who is on board.
"If you don't have a national identification number (NIN) you are not going to board our train. It is as simple as that.
"If you are a minor, an adult will pay for you and will register for you and an adult can only register for not more than four minors."
Sambo added that the public needed to be kept abreast of the new developments before operations begin, adding that the train service would start not more than a week.
He added: "Now, we want to give sufficient time for the Nigerian public to listen to these and assimilate this new system because if we start tomorrow, a lot of people will be disgruntled.
"Definitely between three, four, five days, certainly not more than a week."