Buhari Govt Reveals Reason For Awarding Multibillion Naira Contracts 18 Days To Go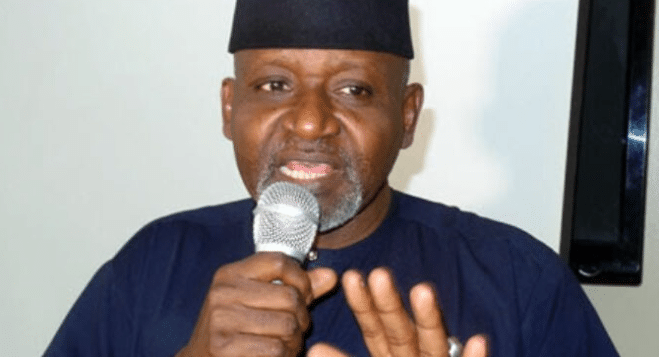 The Buhari Government said the reason the Federal Executive Council (FEC) was approving multi-billion naira contracts 18 days before the end of its tenure is that it still has a duty to perform.
Naija News reports that the Minister of Transportation, Mu'azu Sambo, and his Water Resources counterpart, Sulaiman Adamu, made this known after the FEC meeting on Wednesday.
Sambo stated said the administration would continue to perform its duties until the very last day of the Buhari's tenure.
He said: "Ladies and gentlemen, without any intentions of mischief, this government was elected to function from 2019 to precisely 29th of May 2023. Should we now stop functioning one month before the next appointment because we are coming to the end of the tenure?
"This government must work. We expect the next government to also work until the very last day of their tenure."
Also speaking, Adamu said the incoming government would continue from where this administration stopped since the government remained a continuum.
He said: "If I may add, there are processes and these processes have started. We're still operating the 2022 budget, we have agencies. These things are not just done in one day.
"We had lots of submissions to BPP to ICRC, all the agencies involved in the procurement, and they have to get ready.
"So, anytime they are ready, it is at that point that we have to submit. And like the Minister of Transportation said, we're still in office technically until the 28th of May. So, we still have to operate. And this is the instruction that we have from Mr. President.
"Since the elections were conducted, that government must continue to function regardless of elections and so on. And so we are just doing our duty as we should serve in the country.
"We do not control the process, but when it is completed and we are still in office, we are duty-bound to bring these memos to Council for Council to approve. Government is a continuum. There are still a lot of memos.
"I can assure you a lot of contracts will not see the light of day in the next week or two. And for those, we do not have any option but to let the process continue. And then for the next government to come and continue. That is what we face also.
"Some of the very first memos we brought to council in 2015, for me, I had no idea when they started, but I had to be briefed on, this was the way that it had to be and then they were brought in here. So, the government is a continuum. And it should be seen as such.
"And I think this administration should be given that full credit because, to a large extent, we have continued since 2015, to implement projects and programmes that we didn't initiate, that which, in our assessment, were good for the country. We continued them, we didn't jettison them, and we're confident that the incoming administration will do the same."