Why I Subtituted Maddison After 25 Minutes – Brendan Rogers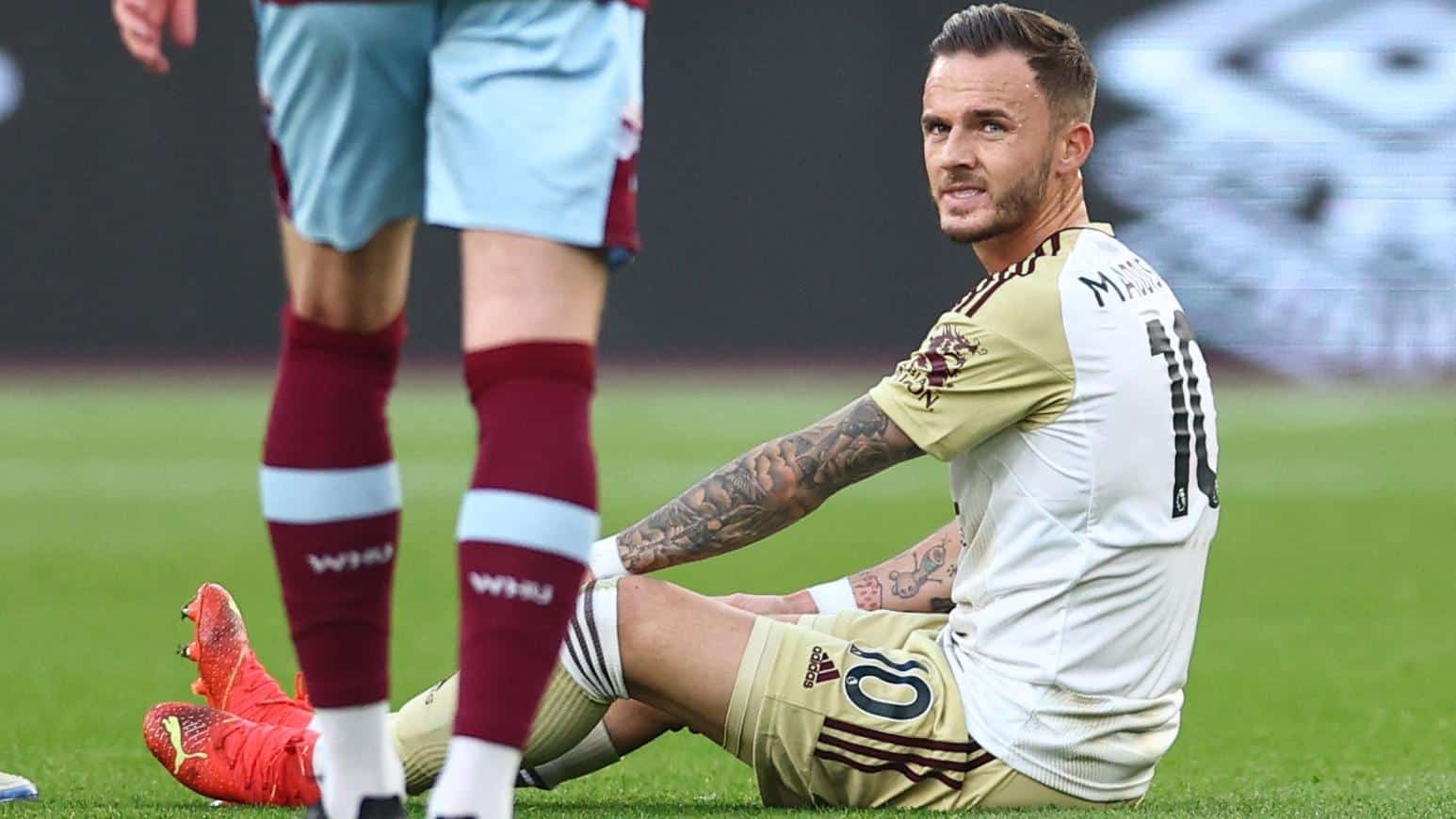 Leicester boss, Brendan Rogers has revealed that he replaced the England international, James Maddison after 25 minutes because it was precautional.
Naija News reports that Rogers' men defeated Westham United 2 goals to 1 in what was Leicester's penultimate game before the World Cup.
The Irish manager said that Maddison, who was selected for the England team for the tournament in Qatar, has a painful knee.
The 25-year-old opened the scoring in Saturday's 2-0 Premier League victory over West Ham before being substituted.
On Monday, November 21, England will play Iran in the first round of the World Cup, and Maddison is expected to travel with the Squad after being named by Southgate.
The former Liverpool manager, while speaking to reporters, played down Maddison's injury doubts.
"He's fine. It was just precautionary, a little soreness on the side of the knee. He hasn't trained a lot this week. He's OK." he said.
"It was a difficult day for players going to the World Cup. We've tried to protect them," he added.
Maddison was injured at the London Stadium immediately after taking a corner but was allowed to leave the field after being examined by Leicester's medical personnel.
Danny Ward, the goalie for Leicester, said, "I think he'll be all right. I think he's OK. He's come in, and got his goal. Hopefully, touch wood, all is well and he can show the world what he can do."