Davido Performs First Social Media Action Days After Losing Son, Ifeanyi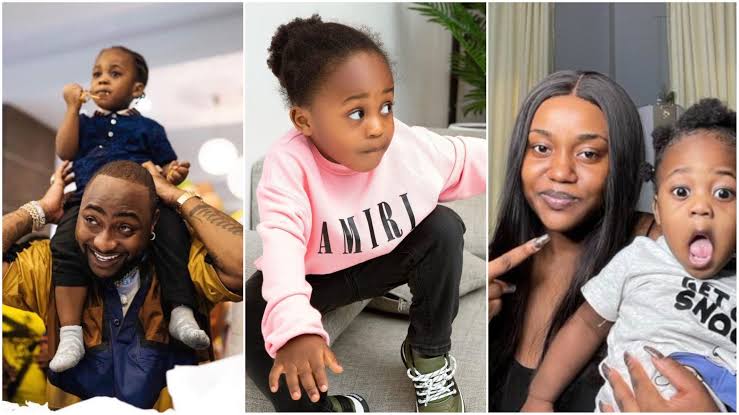 Award-winning Nigeria singer Davido Adeleke has performed his first social media action days after losing his first son, Ifeanyi Adeleke.
Naija News reports that the singer and his fiancee Chioma Rowland have being silent after losing their three-year-old to a drowning accident on Monday, 31st October 2022.
However, in a recent development, the singer took down all posts about his 'Are We African Yet' A.W.A.Y Festival that was set to take place on 18th November from his Instagram page.
Other pinned posts were also yanked off the page.
Before
After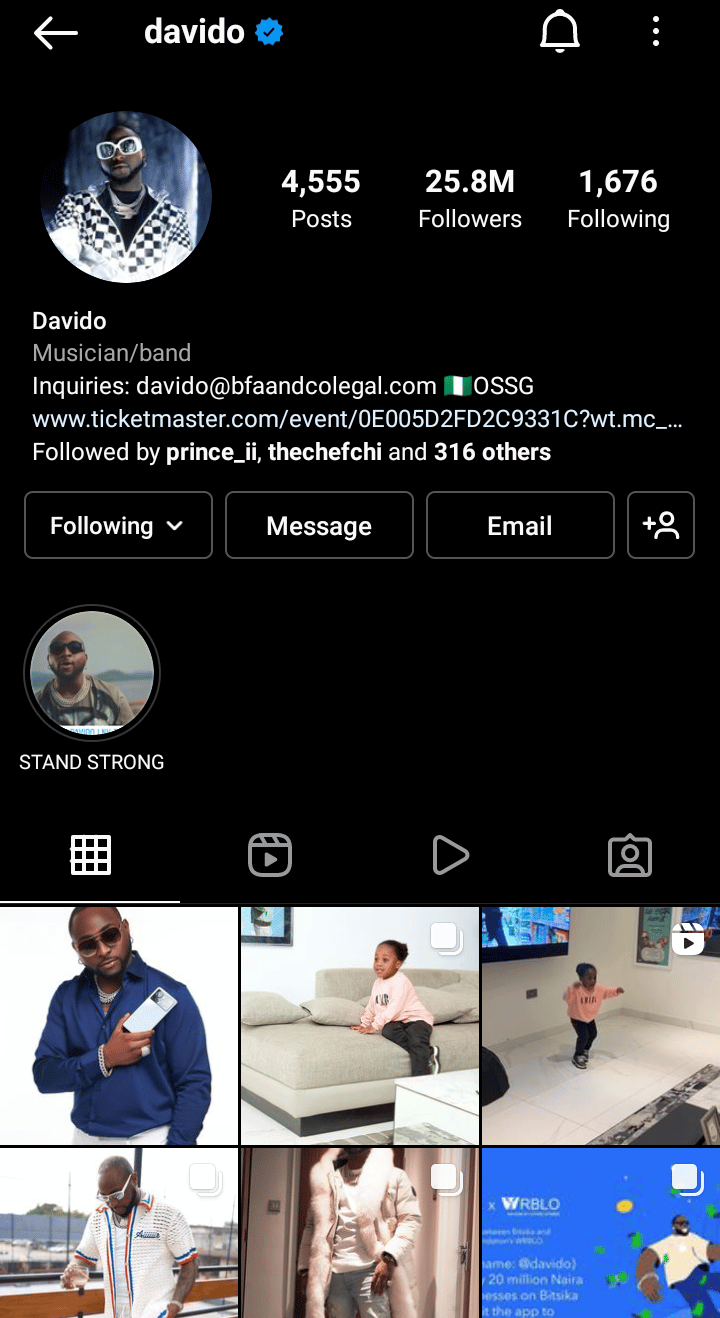 Ifeanyi was the third child child and first son of Davido.
It was gathered that the dire incident that cost him his life happened within Davido's residence on the Banana Island of Lagos.
The three-year-old was said to have been rushed to a hospital in Lekki where he was confirmed dead on arrival.
It was also said that Davido had left for the US and Chioma for Ibadan, leaving the toddler with a domestic assistant.
Following Ifeanyi's death, the police interrogated eight of the singer's domestic workers, including his nanny. The nanny and his cook, were subsequently detained for further probe while the others were set free.
Autopsy result released by the police have also confirmed that the lad indeed died from drowning.